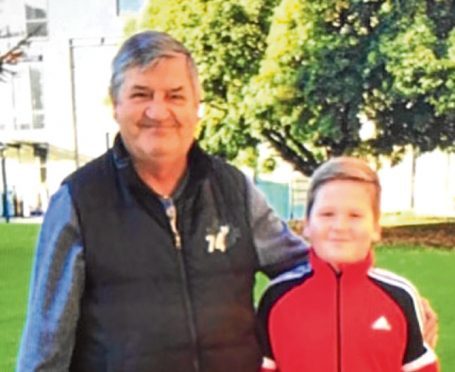 A heartbroken Dundee woman has slammed the decision not to jail the Moray lorry driver responsible for her husband's death.
Witold Solski, 65, died after his Skoda was involved in a collision with a lorry being driven by Glenn Craib in November 2015.
His wife Nataliya said Craib had "ruined" her life and that of the couple's son, Tomasz, 12, who has just started first year at St Paul's Academy in Dundee.
Craib, 45, from Elgin, was given 250 hours of community service and banned from driving for 30 months when he was sentenced at the High Court in Edinburgh last week.
Although he had originally been charged with causing death by dangerous driving, the Crown accepted his guilty plea to the lesser charge of causing death by careless driving.
Judge John Morris QC told Craib that his carelessness had been "at the lower end of the scale" but if the original charge had stood he would have gone to jail.
Mr Solski was cut free from the wreckage of the crash, but died of his injuries at the scene.
Mrs Solska said: "He has a killed a man and should go to jail.
"I can't take the fact that he only got banned for 30 months. He ruined my and my son's whole life."