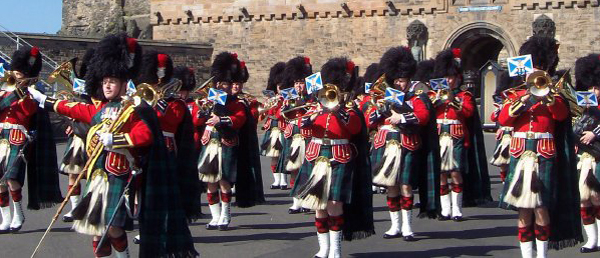 Internationally renowned performers will march through the centre of Elgin next month before taking centre stage at the Highland Military Tattoo.
The pipes and drums from The Black Watch will join the Queen's Colour Squadron of the RAF Regiment for the High Street performance.
The air force group, which is based in London, is made up entirely of officers and airmen and will be making their first trip to the north of Scotland for their 75th anniversary year.
The regiment gives spectacular continuity displays at the state opening of parliament, while representing the RAF at the Cenotaph and on public duty at Buckingham Palace, the Tower of London and Windsor Castle.
Following the Plainstones date the RAF regiment and The Black Watch, 3rd Battalion The Royal Regiment of Scotland, will then take their place alongside Moray performers at the Highland Military Tattoo.
Groups from Forres and Gordonstoun will appear alongside 2622 Squadron from RAF Lossiemouth for the main event at Fort George ahead of a flypast from Typhoon aircraft.
Tattoo director Major General Seymour Monro, from Dallas, believes there are as many Moray connections to the Highland Military Tattoo as there is from the north.
He said: "This short parade in Elgin gives us a chance to promote the event but also importantly say 'thank you' to all of our supporters in Moray.
"It may be called the Highland Military Tattoo but in every sense, it is a tattoo from and for the Highlands and Moray."
The performance in Elgin will be on the Plainstones at 12.30pm on Friday, September 8. The Highland Military Tattoo will be held at Fort George from September 8-10.