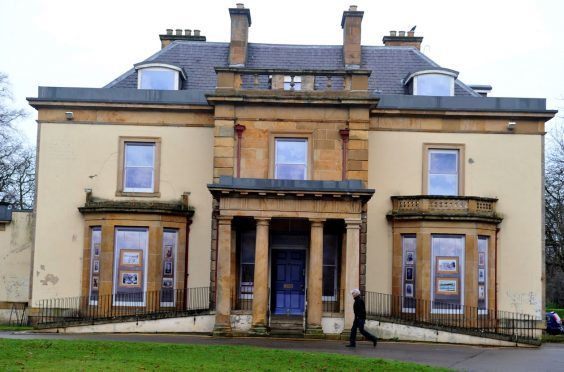 Essential work to prevent an Elgin landmark crumbling towards a "catastrophic failure" has been approved.
Moray Council will spend £25,000 to halt the progress of dry rot at Grant Lodge as well as repairs to gutters and the clearing of vegetation.
Yesterday members of the authority's policy and resources committee were told the urgent maintenance was needed to keep a potential handover into community management on track.
However, warnings were issued that the council's budgets may not be able to maintain it indefinitely.
Council leader George Alexander said: "There must be a day coming when we have to make a final decision on a transfer."
Officers explained they were unable to estimate a timeline due to the Grant Lodge Trust being responsible for drawing up proposals for a future use of the building.
The group is expected to submit final plans for the lodge before the end of next year.
Specialist reports on the interior of the buildings have warned of "extremely dangerous" floor boards. The former library was blocked from being part of "doors open day" next month due to health and safety fears.
Councillors were warned not funding the repairs could kill off any hopes of the popular Cooper Park landmark ever being reopened.
Elgin City South councillor Graham Leadbitter confirmed insurance money gained from the 2003 fire had been spent on repairs before the remaining total was consumed by other budgets.
Heldon and Laich councillor John Cowe said: "I think we should support the trust as much as we can to move it forward so it's a proud part of Cooper Park once again rather than a carbuncle."
Mr Alexander added: "As custodians of Grant Lodge, we have an important role, with hopes that it can be brought back into use in the not-too-distant future.
"If the group taking it forward gets to the stage of reopening it then I think they will be surprised at how much support comes out of the woodwork to help them reinvigorate it."
The repair work is expected to start shortly at Grant Lodge.
Meanwhile, a loan from the council to Elgin's common good fund was also approved so £27,000 repairs can be done on the town centre's fountain, which dates back to 1844.
The work will also be funded by the conservation area regeneration scheme.