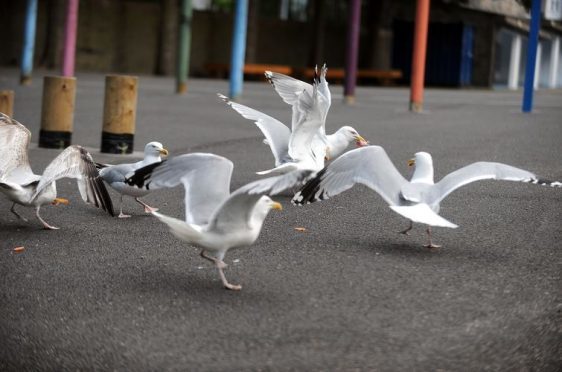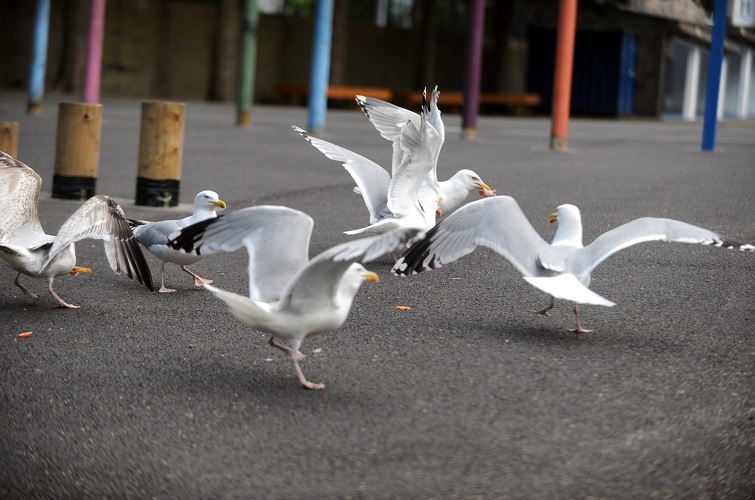 Lasers could be the latest weapon to be deployed in Moray in the war against menacing gulls.
Elgin's business improvement district (Bid) has set an ambitious target of ridding the town centre of the undesirable birds next year.
The group is currently getting costs on several ways that would allow them to take the fight to the territorial menaces.
Yesterday, it was claimed that the birds had become "bolder" across the region during the summer.
Now fresh methods are being researched to encourage the feathered foes back to the seaside or country once and for all.
Bid manager Gill Neil revealed one business owner "hugged" her when she announced her plans to rid the town centre of the birds.
She said: "It's becoming an increasing problem for us. The gulls live in a cycle so the babies return to roost where they were born.
"Obviously it causes a lot of mess, damages buildings and they are really quite aggressive.
"At the moment we're getting quotes from local companies to work out what the best option is.
"We're exploring removing the nests and eggs and also using lasers, not to target the birds in any way, but the disruption of the light causes them not to want to roost in certain places."
Last year Moray Council ruled out using drones to oil gull eggs due to financial constraints.
Targeting lasers towards flocks has been marketed as an effective and silent bird-scaring technique by several firms.
Frequent use of the bright light over two weeks at dawn or dusk has been found to move on the stubborn pests.
Council leader George Alexander described the Bid's quest to banish the birds from the town centre as "music to my ears".
And the Forres representative revealed firms in that town's Greshop industrial estate were also banding together in the ongoing battle.
He said: "They are now bold enough to pinch sandwiches from people almost as they are about to swallow them. They never used to be that bold.
"Obviously they are finding it difficult to find food in their own areas.
"There's a myth that you can't do anything about them. There is, in fact, lots of things you can do to get rid of them without physically harming them."
Signs have been posted in town centres and residential estates urging residents not to feed the birds.
The Bid currently funds extra street cleans in Elgin's town centre, on top of the three-a-week done by the council, to reduce food scraps for birds.
Last night Alistair Kennedy, chairman of Elgin Community Council, backed any method to tackle the blight that was not cruel to the birds.
He said: "If the laser is going to be as effective as what it has been elsewhere then I think it's a great idea.
"The birds have caused a lot of mess across the town during the summer so I think anything will be welcomed.
"The area next to the New Elgin railway bridge is a constant problem too. There are usually hundreds there. Earlier today would have been a fine chance to move the eggs."