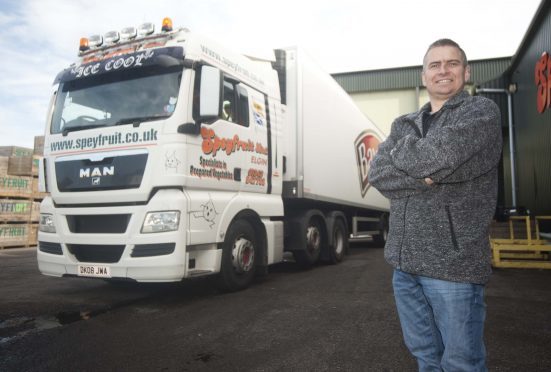 A Moray lorry driver is believed to be the first to get back behind the wheel of a truck following a heart transplant.
Richard Heaney, from Elgin, spent six months in hospital in Glasgow following the lifesaving operation in September last year.
The father-of-eight feared he would never get his HGV licence back, which he has held for 23 years, after he fell ill with a serious infection.
After being released from hospital the 42-year-old was back at the depot beginning preparations for his return just four weeks after his hospital discharge.
And now he is back in the driver's seat at Elgin-based Speyfruit packing up and delivering lorry loads of fruit and vegetables.
Mr Heaney said: "It's all down to you mind set. If you've had a transplant and you want to work then you can get back to work.
"I could have sat around and done nothing for the rest of my life if I wanted to but that wasn't really an option for me.
"Apart from getting tired after loading a full lorry with tonnes of fruit – I feel as good as I've always done."
After discussions with other transplant recipients and charities Mr Heaney believes he is the first person in the UK to regain their HGV driving licence following a transplant operation.
He added: "There's been a few that have had stents but nobody's heard of someone that's had a full transplant."
In order to get permission to drive lorries again Mr Heaney had to satisfy fitness test requirements from the traffic commissioner as well as have checks on his new heart to ensure it is pumping correctly.
Weekly hospital visits also ensure the replacement organ is continuing to operate properly.
The haulage driver is currently back at work part-time doing short runs to firms in Buckie and Fochabers but is building up to longer journeys.
Yesterday, Ian Taylor, managing director of Speyfruit, admitted he did not expect to see his employee back at work following the surgery.
He said: "His family was in constant contact with us so we knew how well he was getting on.
"I honestly never expected him to come back though. I couldn't believe it when he knocked on the window to ask to come back to work."
Richard Heaney's return to work as a lorry driver following a heart transplant has been praised as an inspiration by a charity.
Heart failure campaign group Pumping Marvellous has praised Speyfruit for being willing to welcome their employee back.
And the charity's founder, Nick Hartshorne-Evans, believes that the recovery from the lifesaving operation can have devastating effects that are often overlooked.
He said: "Personally, I was very aware of Richard's challenges as I lost my business just after I was diagnosed, unfortunately I didn't have an employer.
"Initially people don't realise, when diagnosed with a long-term condition, the impact it has on everything, including employment.
"We hear of so many stories where people lose everything, including their job, house and sometimes their relationships."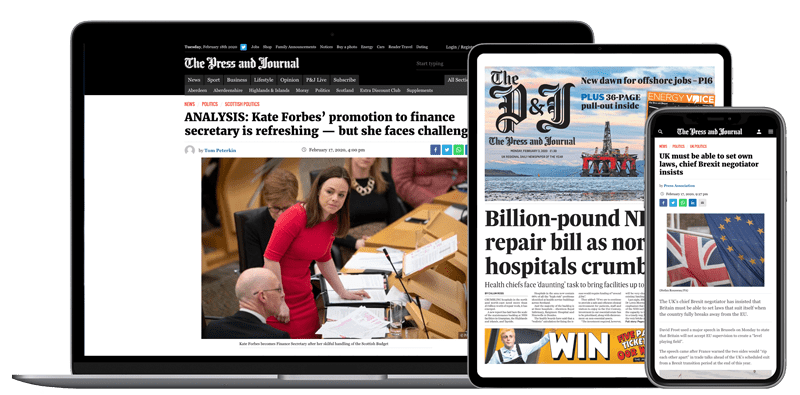 Help support quality local journalism … become a digital subscriber to The Press and Journal
For as little as £5.99 a month you can access all of our content, including Premium articles.
Subscribe