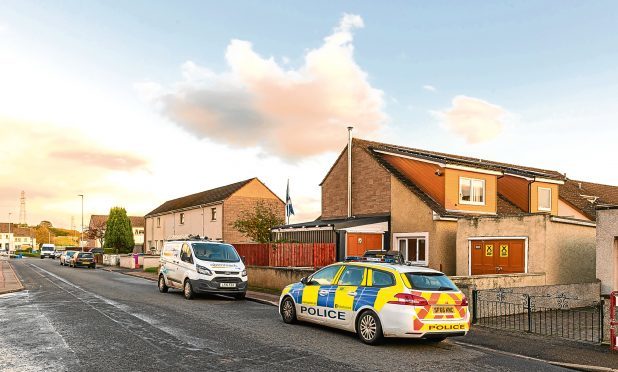 A woman has been rushed to hospital after being found with blood pouring from "serious" wounds to her head.
The 44-year-old, who is understood to be from Poland, was found in the early hours of yesterday in Elgin.
Last night, neighbours revealed that the severity of the injuries to the victim, who lives close to the scene on Woodside Terrace, had left her "unrecognisable".
Locals who rushed to her aid reported seeing "huge pools" of blood in the lane where she was found.
A Kirkhill Court resident said: "The first I was aware of it was when I heard moaning, I actually thought I was hearing things.
"The next thing I knew someone was shouting 'help, help, ambulance'. When I turned the corner I saw a man, who I later found out was her husband, trying to help her.
"Their house looks down the lane so he must have seen her.
"I tried my best to keep a cloth on her cuts and keep her talking, she was covered in blood right down one side of her body."
Police confirmed the woman remained in a "serious" condition in hospital in Aberdeen last night. It is understood the woman regularly walked down the narrow lane between Kirkhill Court and Inchbroom Walk on her way to work at Walkers.
Officers remained at the scene yesterday evening while carrying out inquiries with neighbours.
One Woodside Terrace resident said: "When I saw her I didn't recognise her at all.
"I needed to be told it was the lady from across the street. It's so sad.
"There were £20 notes over the ground when I got there. I think she might have been mugged."
Last night police appealed for witnesses who saw the woman or anything else suspicious in the area at the time to come forward.
Detective Inspector Norman Stevenson said: "We have been unable to speak to her to establish how she came to be injured and we are appealing to anyone who may have information that could assist us to get in touch.
"Police were called shortly after 5am and she may have been seen in the area around this time or shortly before."
The woman has fair hair and at the time she was wearing a light-coloured jacket, blue jeans, brown boots and had a black handbag.
Anyone with information should contact police by phoning 101 or Crimestoppers on 0800 555 111.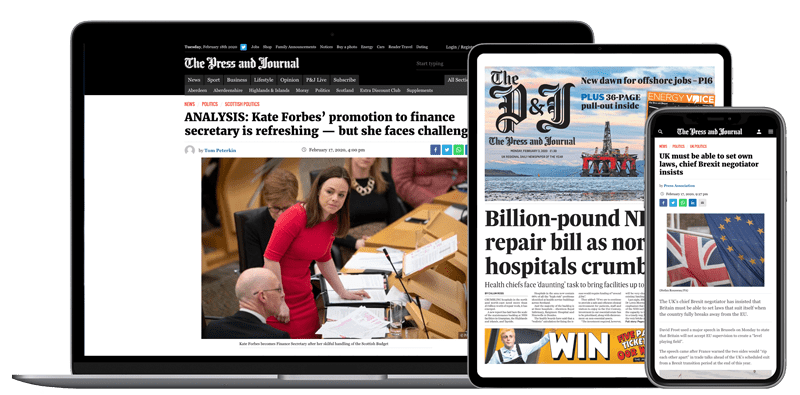 Help support quality local journalism … become a digital subscriber to The Press and Journal
For as little as £5.99 a month you can access all of our content, including Premium articles.
Subscribe