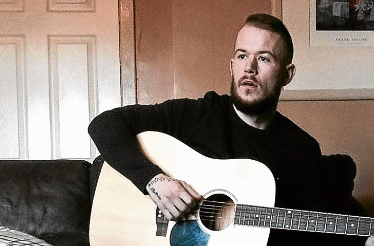 A drink-driver who "swigged rum" behind the wheel before crashing into a wall has been banned from the roads for nearly four years.
Shaun De-Bruin, from Auldearn, crashed his car- which landed on its roof – in Elgin after spending the night drinking with friends.
Yesterday his actions were described as "sheer stupidity" when he appeared for sentencing at Elgin Sheriff Court.
The 29-year-old, who has one child and is expecting another, drove from Nairn before losing control of his vehicle when it hit a kerb after driving at "excessive speed" on Wittet Drive.
Residents called the police when they heard the crash and spotted the car perched on a garden wall shortly after midnight on July 15 last year.
De-Bruin then refused a breath test when approached by police who were called to the scene – telling them "no thanks".
Fiscal Robert Weir said the Cawdor Estate employee had been drinking with a friend before driving to another friend's house. They all suffered minor injuries.
Mr Weir said: "One of the passengers describes the accused taking a swig of rum from a bottle while driving the vehicle.
"He then proceeds to drive too fast, straight over the top of a painted mini roundabout on Wittet Drive.
"He then continued, tried to navigate a right-hand bend, too fast it is said by the witnesses, and loses control of the vehicle. It spins 90 degrees and flips on to its roof and on to a one-metre high wall."
Mr Weir said there was "extensive damage" caused to both the wall and car during the incident.
Defence solicitor Iain Maltman explained his client could not remember drinking the rum while driving but said he "accepted the evidence" of others.
One passenger had a deep one-inch cut on his cheek following the crash while the other had a large bruise on his thigh. De-Bruin had a bruise and swelling on his face.
Mr Maltman said: "Mr De-Bruin's recollection of the event differs slightly from what the court has been told. Given the amount of alcohol he consumed his memory isn't what it might otherwise have been.
"It was certainly foolhardy behaviour."
De-Bruin, of Doocot Road, admitted driving without due care and attention and at excessive speed on Wittet Drive, driving while unfit through drink or drugson the A96 from Nairn to Elgin and on West Road, Pluscarden Road and Wittet Drive in Elgin, and failing to provide a breath sample without reasonable excuse.
Sheriff Olga Pasportnikov said: "He was actively drinking while behind the wheel. It's sheer stupidity."
De-Bruin, of Doocot Road, was banned from driving for 45 months, placed under supervision for 12 months and ordered to do 300 hours of unpaid work.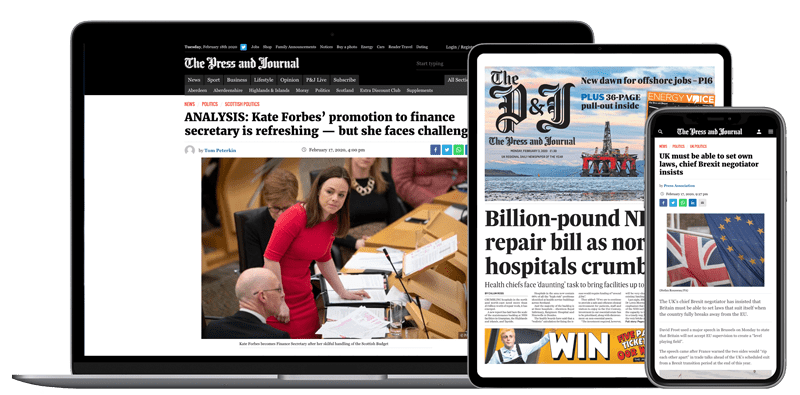 Help support quality local journalism … become a digital subscriber to The Press and Journal
For as little as £5.99 a month you can access all of our content, including Premium articles.
Subscribe