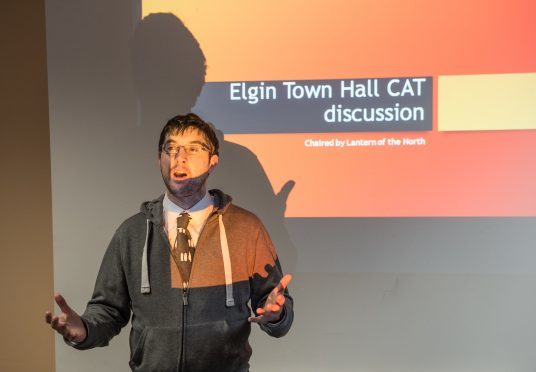 Campaigners are forming a steering group to put together a rescue plan to stop the doors being closed at Moray's largest performance venue.
Nearly 100 people packed a meeting last night to discuss ways to keep Elgin Town Hall open.
Organisers had to find extra seats while interested locals listened to proposals for the building's future from a corridor.
Moray Council has proposed closing the venue in its budget consultation, unless a viable community group expresses an interest in taking it over by the end of June.
Last night, it was revealed that Lantern of the North, which organised yesterday's meeting at the Inkwell, has discussed long-term leases and takeovers of the hall.
However, directors Barry Jarvis and Mark Conti stressed they were eager for a host of community groups to have a stake in the project.
Mr Jarvis said: "We would be keen to see all kinds of events there – whether it's birthdays, weddings, model railways, whatever. It's the community's building so it's only right as many people have a say in running it.
"It made sense to us to get the ball rolling because we've been searching for a venue for a while now but we don't want to take over the whole thing on our own."
Mr Conti added: "Some things have already jumped out at us to save money. It loses about £50,000 per year at the moment. A lot of that might be gone with tax relief because we would be a small organisation."
During the talks it emerged that, while weekend and Christmas bookings at the hall stretch up to two years into the future, it is predominantly empty during weekdays.
Elgin City South councillor Graham Leadbitter gave his backing for the building being transferred into community ownership – but only if it was wanted by locals and not "forced" by the council.
Meanwhile, John Cowe, chairman of the council's economic development committee, suggested that the local authority could become a customer of whoever ends up running the Town Hall.
He said: "The council uses the building at the moment. I'm sure we would be one of the biggest customers there and would have to pay whatever rent is charged."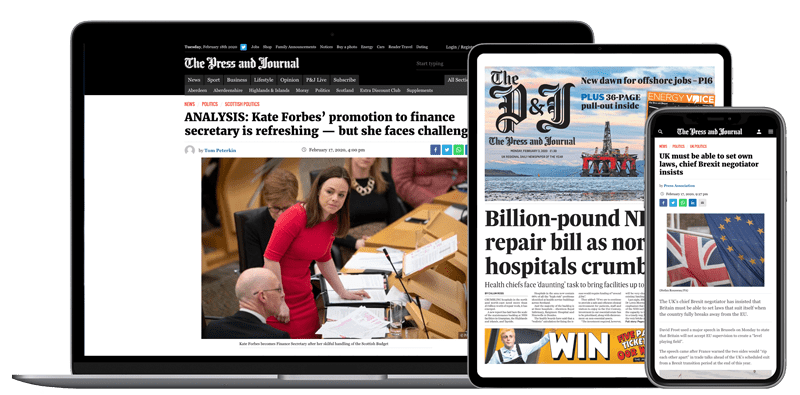 Help support quality local journalism … become a digital subscriber to The Press and Journal
For as little as £5.99 a month you can access all of our content, including Premium articles.
Subscribe