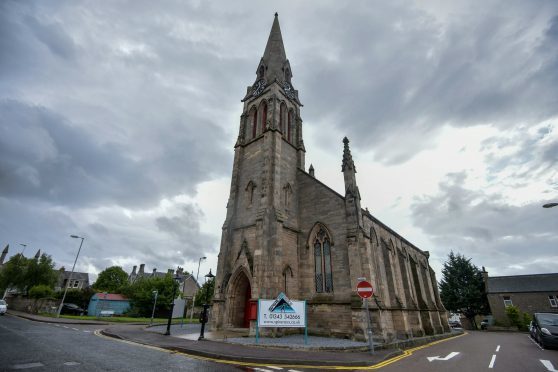 A Moray climbing wall company will close its doors next month after blaming crippling business rates bills.
Spireroxx opened in a former church in Elgin nearly three years ago following an extensive £250,000 transformation project.
However, the sporting attraction, which found popularity with youngsters, is shutting its doors due to continued losses.
Yesterday, Steven McIntosh, who supports owner Jo Maunder, explained a change of circumstances had prompted the decision.
He said: "Jo's aim was always to keep it open as long as it was breaking even. Now her personal circumstances have changed, her parents live in Yorkshire and there are health issues there, so she's been away a lot.
"It only broke even very rarely due to the high level of wages. The rates are also very high too – small businesses get no help, you're on your own.
"It's been very difficult. The staff have been excellent though, it's not a reflection on them. It just isn't cost-effective to keep it open."
Mr McIntosh explained that keeping the centre open had started to impact on Miss Maunder's other business, Ark Childcare.
Spireroxx employs three full-time members of staff while being supported by self-employed personnel. The final day for the climbing centre, cafe and play area will be Friday, February 9.
A post on the firm's Facebook page assured suppliers that outstanding invoices will be "paid promptly".
While the building has been home to a 30ft climbing wall, the team also undertook a restoration project to get the church's prominent spire clock working again.
Mr McIntosh believes there remains a possibility of climbing returning to the historic Moray Street building.
He said: "There hasn't been a decision yet whether to sell it as a going concern or the entire building.
"Indoor climbing is due to become part of the Olympics, so that may open up possibilities for someone to access sport funding.
"The wall isn't going to go anywhere, it'll be fine in there for a few years."
The building initially opened as Elgin South Church in 1854 and welcomed worshippers for nearly 150 years until it was deemed surplus to requirements and closed in 2000.