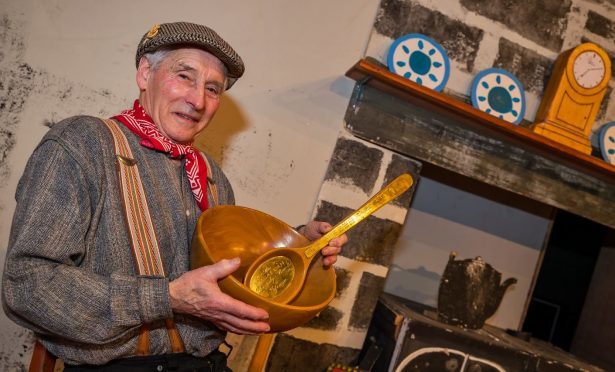 The best north-east performers of traditional farming songs will descend on Moray at the weekend for an annual "champion of champions" competition.
The 36th bothy balled tournament will be held in Elgin tomorrow night to find the next holder of the coveted porridge bowl and spurtle trophy.
Defending champion, former Finzean farmer Hector Riddell, will be attempting to win the singing contest for the sixth time.
However, yesterday he stressed his motivation for taking part was to keep the doric traditions alive.
He said: "We should keep the ballads and the old songs going. A lot of them were written more than a century ago, out of boredom really, but it lets us know what life was like then.
"I go round a lot of the schools myself to teach children about the language. They're very interested but it's always good to do more.
"All the songs are old but that might change in the future. A lot of older guys like me won't be around forever."
Last night, Mr Riddell refused to reveal what ballad he would perform tomorrow night – explaining competitors keep it a secret to perform something different from their rivals.
Hundreds of people are expected at Elgin Town Hall tomorrow night, where the choir from New Elgin Primary School will open the event, which will be compered by Keith's Gary Coull.
Mr Riddell will be joined at the event by the winner of the Aberdeen event Joe Aitken, Keith winner Geordie Murison, Kirriemuir champion Shona Donaldson, Turriff winner Allan Taylor and John Dickson, who won Falkland and Strichen.
The event begins at 7pm.