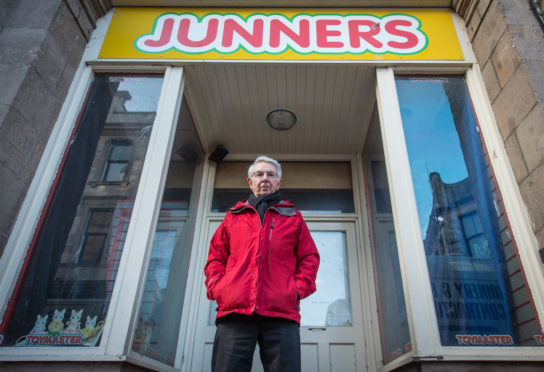 An Elgin businessman believes the town's historic heart needs to "reinvent itself" in order to attract brand names back to the centre.
Graeme Mackenzie, who owns the Junners toy shop, has been thwarted in his attempts to sell off the former Victorian arcade.
He was in the final stages of agreeing a deal with a gym firm before they pulled out "due to Brexit".
He then withdrew the building – which has been boarded up for two years – from auction this year because high development costs were putting off investors.
Yesterday, Mr Mackenzie said the town centre needed to find a "unique selling point" to compete against out-of-town sites.
Last night, a senior councillor revealed addressing concerns about Elgin's historic heart are being included in blueprints for the region's city deal bid.
Mr Mackenzie said: "I think Elgin is suffering disproportionately from peripheral developments over the years – because of its size.
"Pedestrianisation has improved the environment in the town centre but has only made it harder to access with cars and deliveries while there are still vacant units at Edgar Road.
"Elgin needs to find a unique selling point again, reinvent itself, it's lost that personal touch while facing external pressures."
Despite having concerns about larger operators being attracted to the town, Mr Mackenzie praised efforts to attract independent traders to the centre.
He said: "There is definitely still a demand for small units. I own four on Harrow Inn Close and they are popular."
The businessman also revealed there was still "interest" in the former Junners shop on South Street but it was reliant on potential bidders assembling a funding package.
Moray Council is currently running a public consultation about a shake-up of parking charges in the town to free up spaces for shoppers.
Transport officers believe cutting the price to £1 a day at Batchen Lane will attract commuters to the multi-storey while freeing up spaces elsewhere for shoppers.
John Cowe, chairman of Moray Economic Partnership, revealed initiatives that were included in the Elgin Charette were being examined as part of the region's city deal bid.
The massive public consultation which was run in 2015 concluded that there must be a "focus on the town centre"  while recognising the cathedral and Cooper Park as "assets".
Mr Cowe said: "We are looking very closely at the Charette and how we can bring that forward. Given the financial situation we are in, we are constrained with what we can do on our own.
"There's no doubt Elgin is divided by the river so we're looking at how we can overcome that by using Cooper Park and Alexandra Road a bit more.
"Having said that, there's no doubt the town centre is an awful lot better than it was a few years ago, especially in attracting people to Batchen Street."
The deadline for submissions to the council's review of parking charges is February 23.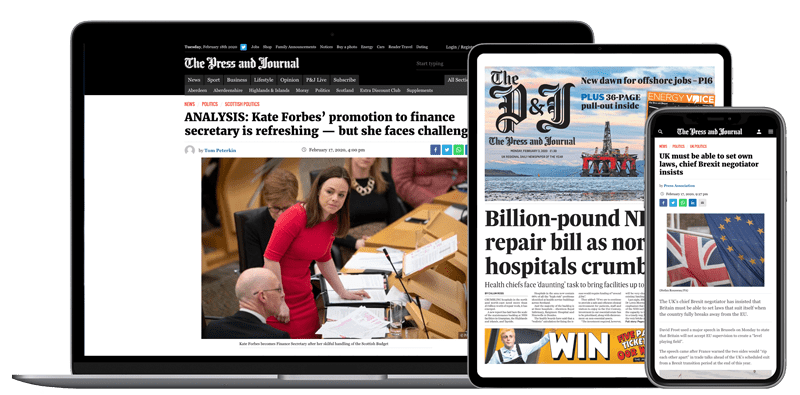 Help support quality local journalism … become a digital subscriber to The Press and Journal
For as little as £5.99 a month you can access all of our content, including Premium articles.
Subscribe