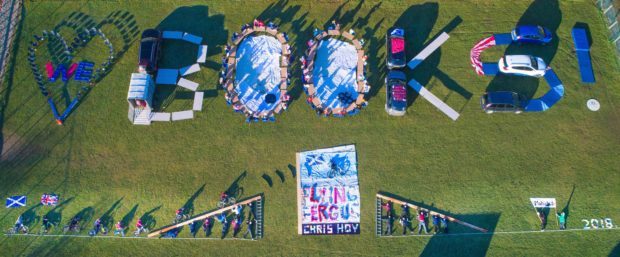 A primary school in Moray has prepared a massive playground display to show they are "flying high" with reading.
Pupils at Mosstowie Primary School crafted the huge display on the football pitch to show their passion for books.
And after recruiting someone from a local quarry, who uses a drone, they took a spectacular aerial photograph to showcase their design.
The P5 to P7 pupils used furniture, PE equipment, towels, tartan rugs and even a parachute from the school's own resources.
Meanwhile, the village hall let the children borrow tables and bikes to add to the colourful display.
The Mosstowie pupils spelled out "We love books" on the grass above a recreated version of the cover of Sir Chris Hoy's children's book Flying Fergus.
The Olympic cyclist is on the judging panel to decide which school is worthy of claiming the World Book Day award.
The competition has tasked pupils across the world with designing a creative display to showcase how passionate they are about reading.
The winning entry will win £5,000 worth of books for the school's library from a bookshop in the area.
A report written by youngsters in the class explained the outdoor artwork was drawn up after brainstorming imaginative ideas.
They wrote: "We decided to use 'Flying Fergus' as the theme. We were already fans of the books – 'flying' was coming up a lot.
"Our Fergus was going to 'fly' through a gigantic book cover having 'taken off' from a massive ramp, held up by us, complete with a Scotland flag and a copy of a real Flying Fergus book in his pocket."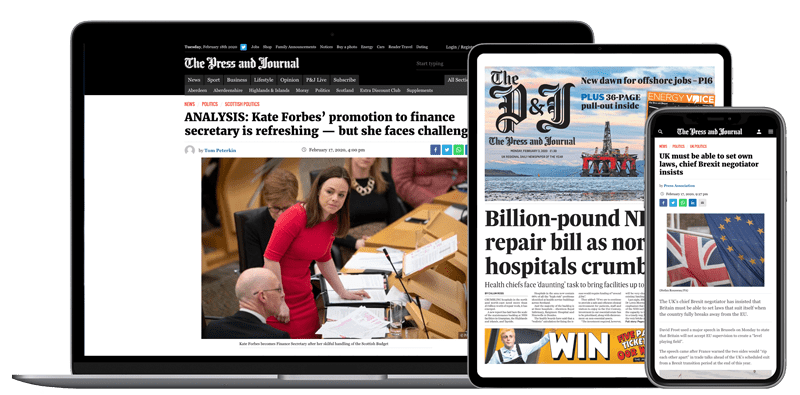 Help support quality local journalism … become a digital subscriber to The Press and Journal
For as little as £5.99 a month you can access all of our content, including Premium articles.
Subscribe