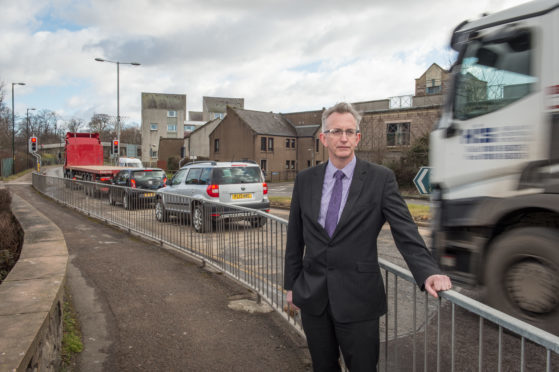 A heritage site and equestrian centre have been safeguarded after Transport Scotland revised plans to upgrade Moray's busiest road.
The updated proposals for converting the A96 Aberdeen to Inverness road to dual carriageway were displayed at an exhibition in Elgin.
The government agency has ruled out three sections that could comprise the final design between Hardmuir, near Nairn, and Fochabers – while leaving 34 on the table.
Several options have also been amended following consultation with residents last year.
One option that would have gone over the top of Macbeth's Hillock at Hardmuir has now been moved to the east, while another stretch has been moved south away from the equestrian centre at Burgie.
Karen Sutherland, whose family owns the mound where Macbeth is said to have met the witches and wants to develop holiday accommodation there, gave the changes a cautious welcome.
She said: "It should be far enough away from us now not to cause major disruption. It went right through the middle of the hillock before and probably would have taken our house too. It would have been disastrous.
"It hasn't addressed the rest of the concerns in Dyke though. There are still a lot of people worried the community will be split in two."
Options ruled out entirely by Transport Scotland include one stretch crossing the River Findhorn, south-east of Forres – due to noise concerns – a section going to the north of the town at Broom of Moy and the southern most crossing over the River Spey at Fochabers.
Project manager John MacIntyre stressed that bosses would not simply pick the cheapest option.
He said: "Economics is only one part of the process. We also look at environmental and traffic concerns.
"In the case of Macbeth's Hillock, it has given us the opportunity to find a better crossing over the railway."
Transport Scotland is expected to announce its preferred route late this year, before beginning another consultation.
A contract to design the upgraded A96 between Fochabers and Huntly is due to be awarded next year.
Further drop in sessions will take place today in the Mansefield Hotel in Elgin, at Forres Town Hall on Thursday and on Friday at Fochabers Institute. All the events run from noon to 7pm.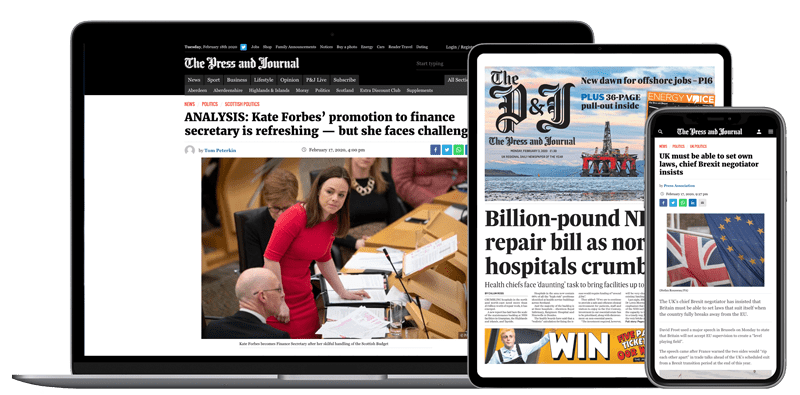 Help support quality local journalism … become a digital subscriber to The Press and Journal
For as little as £5.99 a month you can access all of our content, including Premium articles.
Subscribe