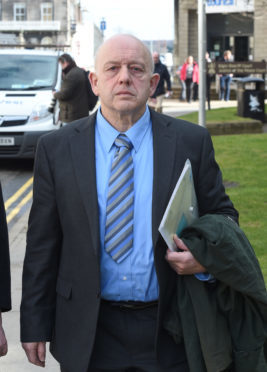 A former teacher at Gordonstoun accused of "skinny dipping" with pupils said he could have taken boys into the pool alone – but only if he had an "evil mind".
Yesterday a third man alleged that Andrew Keir, from Cheshire, took his trunks off while swimming at the school before encouraging the youngster to do the same.
He also accused the 67-year-old, who has a black belt in judo, of putting his hand on his crotch and bottom while they "grappled" in a classroom and putting his hands down his trousers while he played computer games.
But the retired physics teacher took to the witness stand at Elgin Sheriff Court himself to deny the allegations, which date back nearly three decades.
Keir explained his diagnosis with Asperger's syndrome made it impossible for him to come up with a reason why the trio, who cannot be named for legal reasons, would make accusations against him.
The teacher repeatedly denied improper conduct with the boys, explaining he could only recall one of the alleged victims clearly.
Keir stressed he was often too busy to be alone with pupils. He said: "It would have been exceptionally unusual for me to have a half hour spare. I would certainly never be alone with a pupil."
Mrs Duff said: "Why not?"
Keir replied: "Because somebody may have made an allegation, either somebody who was there or not there."
During further questioning, Mrs Duff asked: "Did you have the opportunity to take this boy swimming alone?"
Keir said: "If I had had an evil mind I might have managed it, but I didn't. It would have been possible, but I didn't."
Fiscal Alison Young described Keir's pattern of alleged behaviour of getting victims alone outside of class as "basically grooming".
Former pupil, Nick Hawkings, who attended Gordonstoun from 1987, told the court the school took allegations of sexual misconduct seriously – detailing an incident where one student was expelled within three hours of a complaint.
Yesterday prosecutors dropped a charge of indecent assault and one of disorderly conduct.
Keir, of Calveley in Cheshire, still faces two charges of using lewd, indecent or libidinous practices on an occasion between November 1988 and March 1989 by removing his swimming trunks in the presence of children.
He also denies an allegation of indecent assault by placing his hands down the trousers of a child and a further accusation of disorderly conduct by removing his swimming trunks in the presence of a child, both between April 1990 and April 1992. The trial continues today.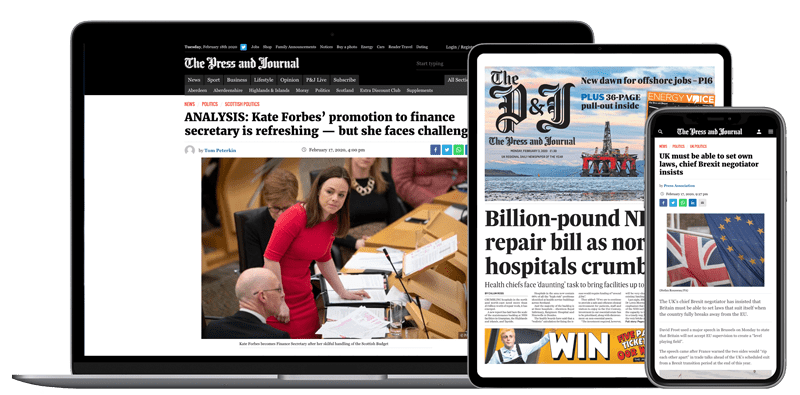 Help support quality local journalism … become a digital subscriber to The Press and Journal
For as little as £5.99 a month you can access all of our content, including Premium articles.
Subscribe