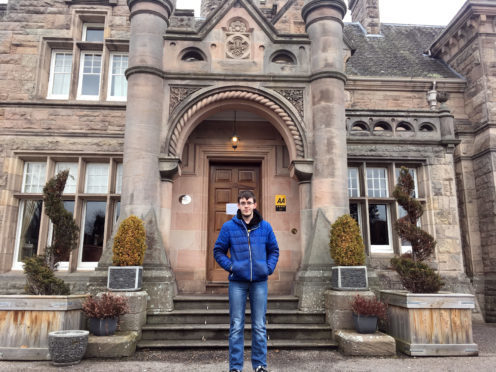 Potential buyers for a crisis-hit Moray hotel are already coming forward – less than a week after owners said they were selling up.
Trading at the plush Mansion House Hotel and Country Club in Elgin was suspended by accountants last Friday after the owners were declared bankrupt over a £90,000 tax bill.
Last night, Accountants in Bankruptcy (AIB) confirmed a temporary management team has been put in place by bank – and secured creditor – Santander, to allow it to reopen while attempts to find a new buyer continue.
The move means about 30 jobs could be saved – while scores of weddings and other events may now be able to go-ahead as planned.
Elgin councillor Graham Leadbitter said: "Clearly this temporary management measure is welcome news for staff and customers alike and it looks like the business can keep going until a buyer can be found.
"The Mansion House Hotel is an iconic building and in a fantastic location with excellent potential. I hope a buyer and a permanent solution will be found soon.
"I am glad the bank and accountants are taking a positive view to the business to keep it as a going concern."
The AIB confirmed last night that discussions were in place with "a number of interested parties" in a bid to find a new owner.
A spokesman said: "A management company has been put in place by the bank Santander.
"They hope to keep it trading until they manage to get a buyer for the business.
"They have already had some notices of interest, so there are people who think there is a viable business."
The hotel's official Facebook page also said that talks had been taking place between the secured creditor and a management agent in the hope the business would continue to trade.
It added: "This will provide a period of comprehensive marketing to be undertaken for the sale of the business/hotel."
They informed anyone with an outstanding booking to contact Glasgow-based accountants Wylie and Bisset.
A message from staff added: "We thank everyone who has contacted us all personally through phone calls and messages showing their support through this absolutely devastating time."
Last week current owner David Baker, who lives in Spain with his wife Maria, told the Press and Journal that the business had suffered after it was closed between 2011-13 to allow Moray Council to build flood defences nearby.
He claimed bookings had dropped by 20% a year since the closure.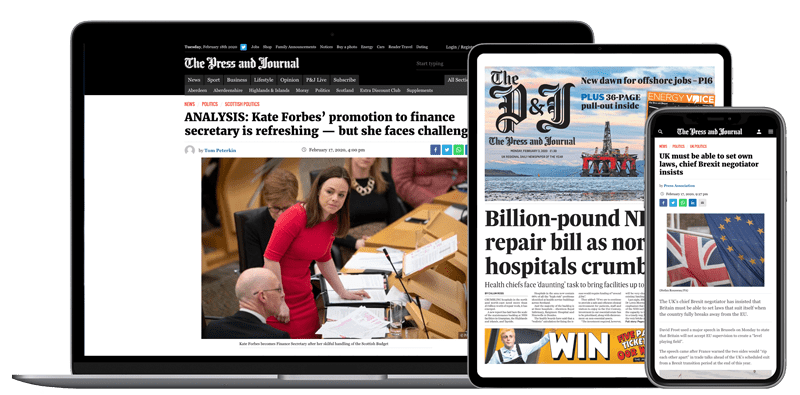 Help support quality local journalism … become a digital subscriber to The Press and Journal
For as little as £5.99 a month you can access all of our content, including Premium articles.
Subscribe