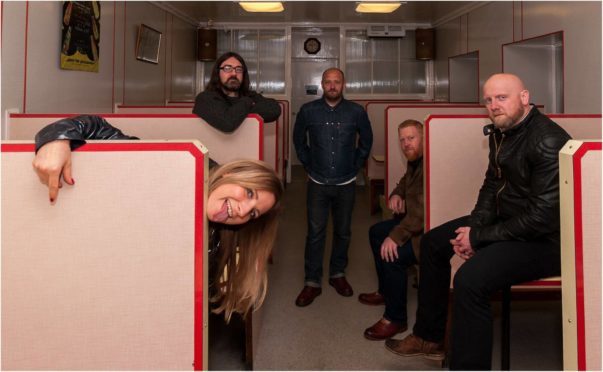 An Elgin rock band has earned the chance to play on the main stage at a prominent London festival thanks to "fantastic" local support.
Edgar Road are regulars on the alternative music scene in Elgin and the rest of Scotland but have hopes of raising their profile even further.
Alongside 20,000 other acts they entered a competition to be awarded a coveted main stage slot at the Camden Rocks Festival.
Thanks to their fans on social media, the band grabbed the highest number of votes, securing them the place at the Co-Co Club on June 2.
Last night lead singer Mark Conti said the whole band were "excited but slightly nervous" about the gig, adding: "It hasn't really sunk in yet.
"It was a huge shock to us all considering that 20,000 other bands applied as well.
"It just goes to that regardless of where you are located geographically if you have got loyal fans you can achieve anything."
The well-travelled quintet have been together for four years and have recorded a couple of EPs with Kaiser Chief's producer David Watts.
Open-minded about the future, vocalist Mr Conti said they had turned down a recording contract, but would be open to the "right one" if it came along.
He added: "We have recently been approached by a company wanting to use one of our songs in an advert and I think that might be more the route we will take.
"We haven't been doing loads and loads of gigs as we are all chappin' on with age – we are middle-aged.
"Our fan base varies from early teens to sixties, so we are maybe middle of the road, but it's a safe spot to be in."
The group practice twice a week while juggling jobs and new babies.
Mr Conti said: "We like to do the right type of gig and we don't mind travelling if it's something that fits. We are booked to play the Cavern Club in Liverpool next month."
Playing a mix of alternative pop-rock, the group play a completely original set with all songs written by the band members.
Along with band members Michael Byiers, Allan Hall, Magda Wellinger and Simon Watterson, Mr Conti will be heading to London for the main stage slot.
Tickets are available from www.camdenrocksfestival.com.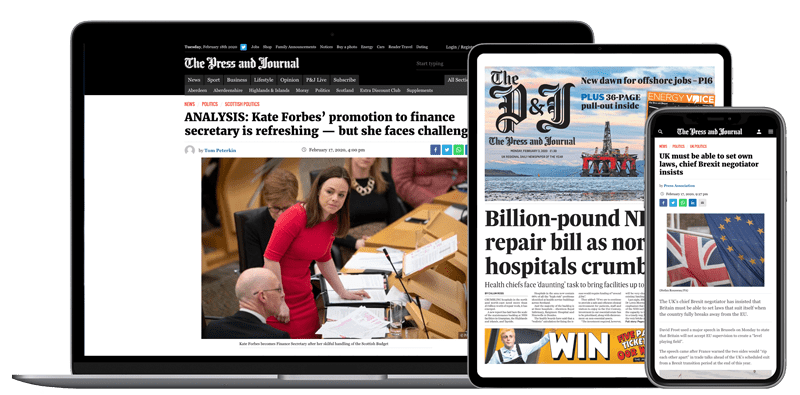 Help support quality local journalism … become a digital subscriber to The Press and Journal
For as little as £5.99 a month you can access all of our content, including Premium articles.
Subscribe