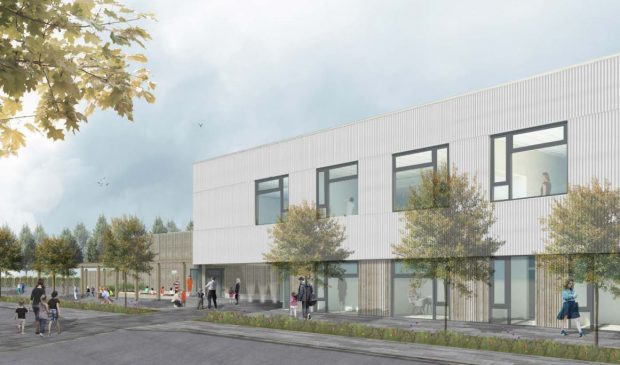 Education bosses have pledged to learn from the "mistakes and naivety" that have delayed school builds and could cost Moray Council millions of pounds.
They have been accused of "wasting tax-payers' money" with the glacial pace of progress on projects such as Elgin's new Linkwood Primary School.
It is in danger of slipping two years behind schedule and is estimated to be £2 million over budget and counting.
Opening of new Moray primary school could be pushed back to 2020 as the cost soars £1m over budget
Construction has been held up due to protracted legal issues to get ownership of the plot.
Yesterday, management at Moray Council were unable to say how long it will take for land registry forms to be cleared by authorities but stressed it was likely to be "weeks not months".
Contingency plans are being developed for the school not being ready for the start of the 2020 academic year.
Access to the site is being prepared for the council as part of Springfield Properties' wider Elgin South development.
In particular, they will look to ensure future school projects are not derailed by protracted and expensive land ownership delays.
At a meeting of the authority's children and young people's committee yesterday, senior management pledged lessons were being learned ahead of a similar project in the north of the town.
Head of lifelong learning, culture and sport, Graham Jarvis, said: "We're learning a lot. Some from our own mistakes and some from some naivety with how developers do things.
"We've had discussions with the developers for Elgin north so we are aware of their needs and requirements – particularly around the school because a site has already been identified for that.
"We're aware of lessons with the land ownership transfer process and how it will get used for Elgin north."
Mr Jarvis stressed all relevant forms had already been sent to offices in Edinburgh that record land registry changes but stressed it was "impossible to rush" them.
Council leader George Alexander condemned the slow process for "wasting tax-payers' money" – revealing he had previously waited nine months to receive approval to transfer the ownership of his own land.
He said: "Every day this is delayed will mean it will cost us more to build these schools."
Current estimates put the project at more than £800,000 over budget, excluding the cost of IT equipment and possible inflation.
Pupils due to attend Linkwood Primary School are currently being taught in an annexe at East End Primary School.
It is understood temporary buildings would have to be installed at the school if the new buildings are not ready for the start of the 2020 academic year.
Elgin City North councillor Paula Coy said: "Lessons need to be learned from this because there is another school that will be part of the Elgin South site and another in north Elgin.
"The intake at Bishopmill Primary School this year was particularly high so there is already a risk of pressure on classes there so we need to make sure this experience is not repeated."
Linkwood Primary School was originally due to open this year before the target was pushed back to October next year.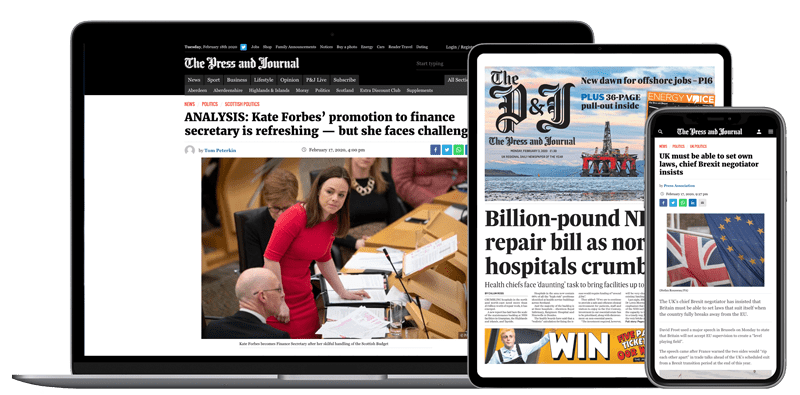 Help support quality local journalism … become a digital subscriber to The Press and Journal
For as little as £5.99 a month you can access all of our content, including Premium articles.
Subscribe