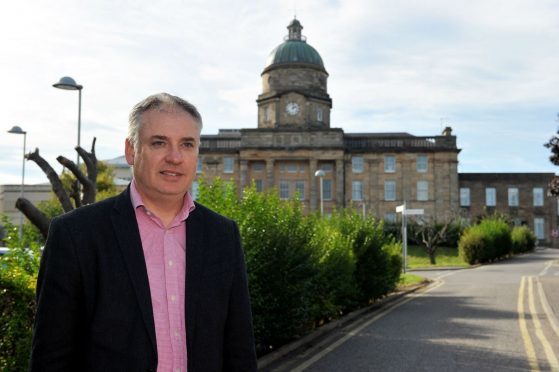 Health campaigners in Moray are "reassured" that there are long-term plans in place to reduce the reliance on junior doctors in the region.
Dr Gray's Hospital in Elgin has been repeatedly hit with temporary downgrades in services due to a shortage of staff.
Another rotation of medics is due in August with management describing the recruitment situation as "fragile".
Another blow for Moray hospital after pressure tells on consultants
Now NHS Grampian has pledged to appoint senior staff, known as advanced nurse practitioners, to fill the role of junior doctors by training existing employees and hiring new ones.
Yesterday, the Moray Maternity and Paediatric Services Liaison Committee welcomed the step.
However, member Kirsty Watson is eager to ensure the plan is put into action as soon as possible.
She said: "There does appear to be a long-term plan in place but there remains the same concerns about the short-term situation to ensure the unit is fully staffed – particularly up to August.
"We know some of the staff already want to be trained up as ANPs, so if that's the case then can we not get going with it now?"
A shortage of staff over the last 12 months has raised the possibility of pregnant mothers having to be transferred to either Aberdeen or Inverness for routine births.
Meanwhile, the children's ward was closed to all overnight stays for several months last year and is currently unable to accept new admissions during the night.
Moray MSP Richard Lochhead attended a meeting at the hospital this week and described the forecast from staff as a "mixed bag".
He said: "There's no doubt that Dr Gray's is suffering from a reliance on junior doctors choosing to work there to fulfil their training.
"Given that this is outwith the NHS' control, it is a system that needs to be changed, especially as other hospitals are not as reliant on this."
Moray MP Douglas Ross added: "This is a bold move away from the historic reliance on trainee doctors and I hope that, in time, it will lift the constant worry about the future of services at Dr Gray's."
Alasdair Pattinson, general manager at Dr Gray's, said: "We are keen to develop multi-disciplinary teams to support medical staff at the hospital. We also want to strengthen ties with our neighbouring boards and NHS Education for Scotland to benefit patients across the north."