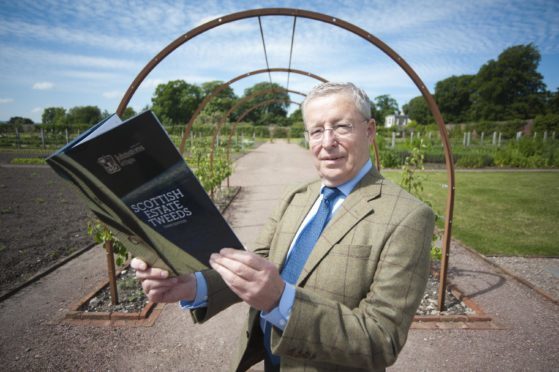 A historic wool mill from the north-east has launched a chronicle of historic tweeds dating back nearly two centuries.
It is the third edition of the treasure trove of more than 200 treasured fabric designs that has been published by Johnstons of Elgin.
The mill first published the book in 1968, which was written by Edward Stroud Harrison, who was chairman of the fabric producer. His son updated it 13 years ago before Ian Urquhart, who is the current mill chairman, wrote the third incarnation.
Yesterday, the book, which guides readers through the development of estate tweeds from the 1840s, was launched at Gordon Castle in Fochabers.
In a foreword, the Duke of Rothesay explained the tweeds "represent a continuing tradition of social and economic history most often association with the Highlands".
Johnstons has been weaving estate tweeds since 1846 and continues supplying grounds across the country, including Gordon Castle and Prince Charles himself.
Laws banned tartan following the Battle of Culloden in 1746. The rules led to estate owners instead choosing to have a special design of tweed to identify staff belonging to the land.
Mr Urquhart said: "The story of estate tweeds reflect the social history of Scotland. They are functional cloth used to identify a person as belonging to a place, an estate.
"Designs incorporate the colours of the estate so the wearer blends into the background colours.
"The tweed is waterproof, keeping the wearer cool in warm weather and warm in cold weather. It's an amazing cloth. Before synthetic materials were developed it was successfully worn by people travelling to the Arctic and Antarctic."
A total of 217 different tweeds are showcased in the book which provides of history on how they have developed over more than 200 years.
Regiments from Scotland and England also feature in the collection which reveals the history behind each example.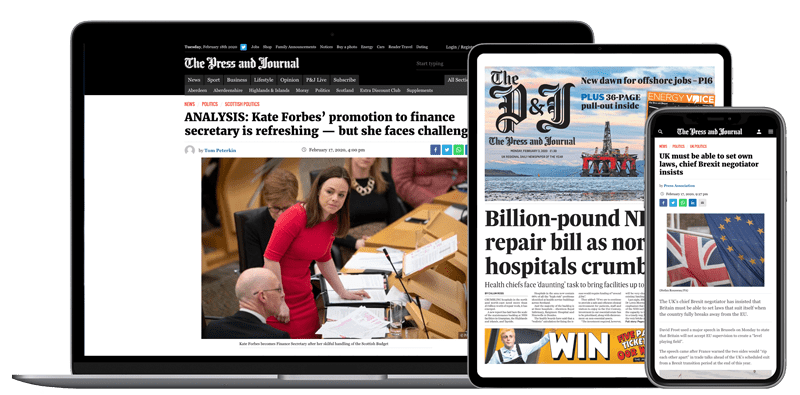 Help support quality local journalism … become a digital subscriber to The Press and Journal
For as little as £5.99 a month you can access all of our content, including Premium articles.
Subscribe