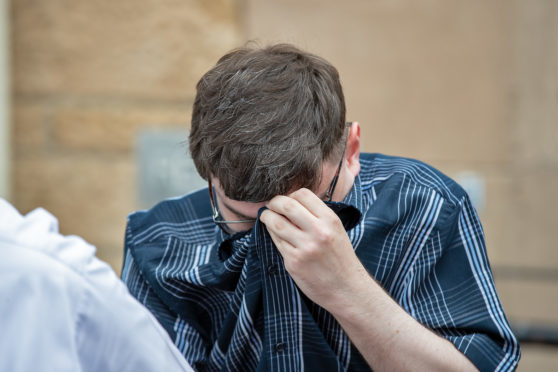 A Moray man who downloaded nearly 2,000 pictures and videos of naked children has been jailed for nine months.
Christopher Blakesly admitted being in possession of the haul and was sentenced at Elgin Sheriff Court yesterday.
Detectives found 1,651 images and 67 videos stored on the 26-year-old's phone when he was arrested.
These included footage of an 18-month-old boy in a dog cage and a two-year-old being sexually abused.
Defence agent Matthew O'Neill told the court that Blakesly first looked for the images after learning of the dark web and the availability of the material on it.
He said: "It appears that Mr Blakesly has allowed his viewing of these images to spiral out of control."
Of the files recovered, specialist officers considered 150 or 7.4% to be category A offences, which are the most serious.
A further 407 were category B, while the remaining 1,161 were category C.
Blakesly, of Meadow Crescent in Elgin, had previously pleaded guilty to a single charge of possessing indecent or pseudo photographs of children between June 17 and July 4 last year.
Mr O'Neill asked Sheriff Chris Dickson at the hearing to show leniency when considering a sentence.
He said that Blakesly was "aware" that he had developed an addiction to the images, but was unsure of where to turn to for help.
He stressed that his client had not "sought out" any more images.
The lawyer said: "He was relieved having been caught as it certainly provided him with the initial jolt to move away from… viewing images of this type," he added.
After taking a break to consider a psychological report prepared ahead of the hearing, Sheriff Dickson told the 26-year-old that each image he viewed represented a serious crime being committed against a child, and that his actions had been "creating a demand for that material".
He acknowledged that the man appeared "genuinely remorseful" for what had happened, but that there was no suitable alternative to a custodial sentence.
Sheriff Dickson also ruled that Blakesly was placed on the sex offenders register for 10 years with his case referred to Scottish ministers who may decide he cannot work with children, and should have his mobile phone confiscated.