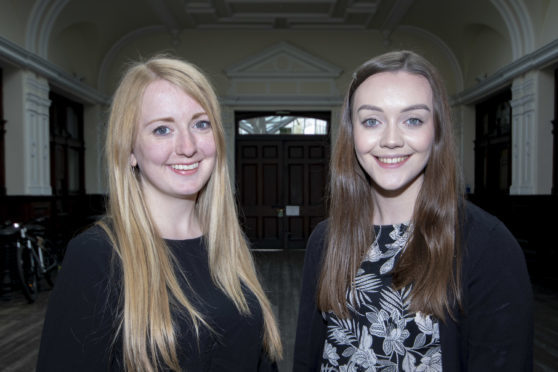 A Moray youngster will be encouraging her fellow teenagers into work – just a week after leaving school herself.
Aimee Stephen, 17, was recently employed by DYW Moray, an agency who focuses on helping young people in the region find job opportunities.
The organisation, based in Elgin, helps to nurture links between youngsters looking for work and employers looking for dynamic new talent and is now practicing what they preach by employing Miss Stephen.
An Elgin High School alumni, the 17-year old has been appointed as a business and administration modern apprentice.
Her role will be to help promote the company, raise its awareness, organise events and update social media.
Aimee started work at the office on June 4, less than a week after leaving school and is thrilled to be staying and working in Elgin.
"I love where I live. I grew up in Moray and I never want to leave, but I'm also passionate about helping people and making a difference and this role offers me a chance to stay in my home town, get hands-on experience and steadily improve my qualifications," she said.
In her final year at Elgin High School, she completed a Business Skills Foundation Apprenticeship that saw her complete a 150 placement at Dr Gray's Hospital before heading to Moray College to earn the qualification.
She said: "It was a stepping stone into the world of work, and it also means I can now tell other young people the benefits of both the Foundation Apprenticeships and Modern Apprenticeship schemes."
DYW Moray organise various events to bring together employers, schools and young people and Miss Stephen's new role will mean she will be heavily involved in getting her fellow teenagers into full time employment.
Sarah Baxter, DYW Moray manager, said that the 17-year old's prior organisation experience from her time at high school will come in handy for the organisation.
"One of Aimee's key strengths was that she had been involved in running events in S6. DYW Moray has a busy programme of events lined up and Aimee's experience in this area will stand her in good stead," she said.
"In fact, she was planning to go to one of our key school-leaver events in June, and she has ended up running it."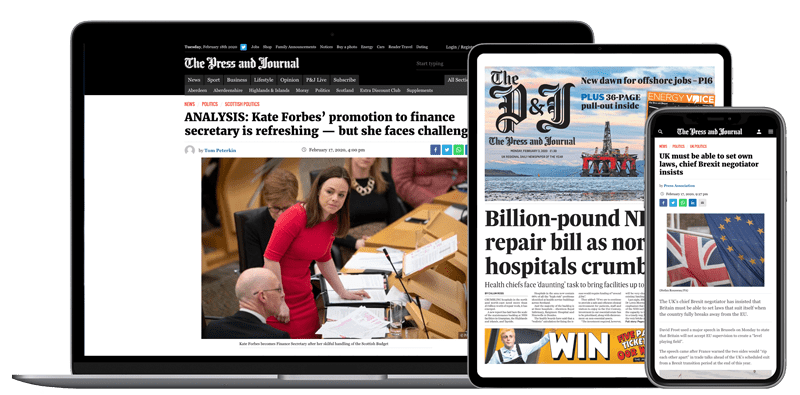 Help support quality local journalism … become a digital subscriber to The Press and Journal
For as little as £5.99 a month you can access all of our content, including Premium articles.
Subscribe