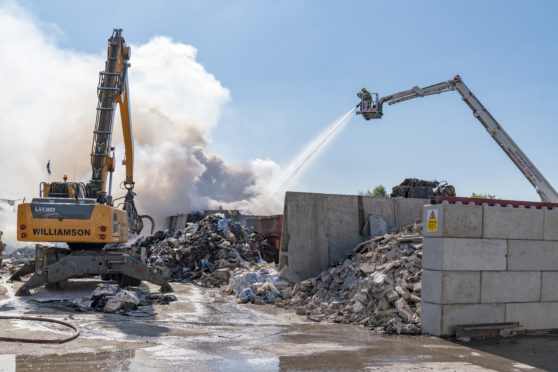 Firefighters have been praised for saving a Moray business from ruin after finding it in the midst of a large blaze at the weekend.
Crews battled for more than five hours as a huge plume of smoke rose into the sky above the Moycroft Industrial Estate in Elgin.
The fire centred upon the J Gordon Williamson Recycling Centre where it's understood a quantity of waste caught alight.
Emergency services first arrived at around 2.45pm on Saturday and at its height there were eight crews battling the blaze.
Douglas Williamson is the managing director of the industrial estate and swiftly made his way to the site to monitor what was taking place.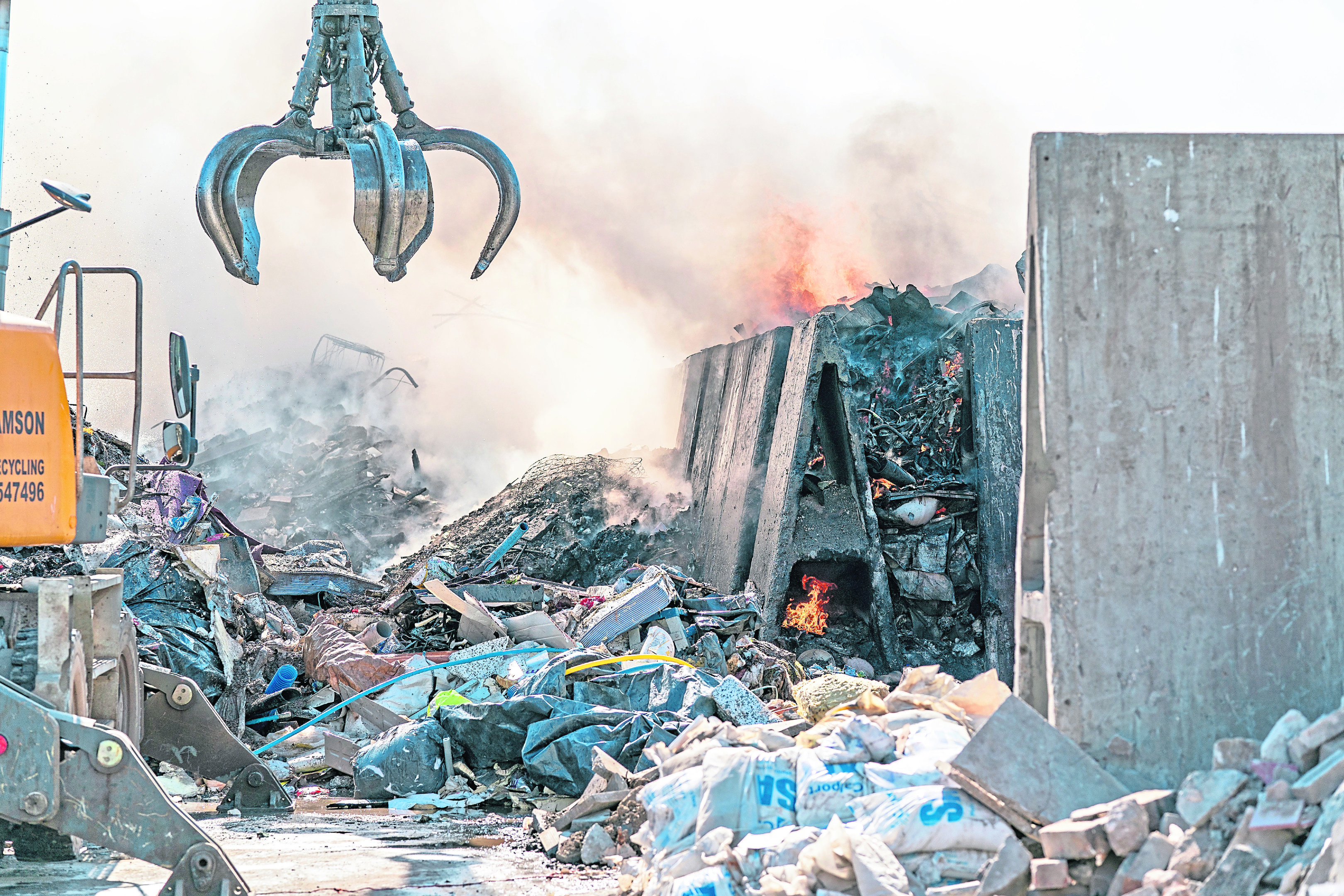 He said: "It was about 2.30pm in the afternoon when I got a call from my son who said that a friend had phoned the fire brigade saying he had seen smoke in the yard.
"I went straight down. It's fair to say it looked quite bad."
There was some frantic checking of CCTV to ensure no-one was within the blazing yard.
Fortunately it was empty but the cameras did show where the fire is thought to have broken out – a number of bags of waste apparently delivered that morning.
"There must have been something in the bags that no one knew about," Mr Williamson said.
Despite the size of the fire, Mr Williamson does not believe there will be long-term damage to the business as it was contained by concrete walls.
"The fire service did an amazing job," he said.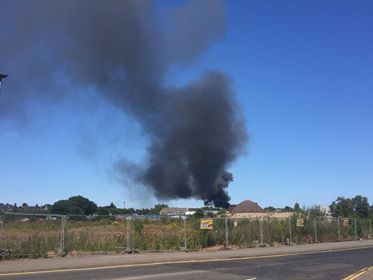 "The fire appears to have been contained by the concrete walls and with the help of the fire services we put a machine in the area that got the flames under control.
"By about 8pm the fire service were satisfied there was no further danger."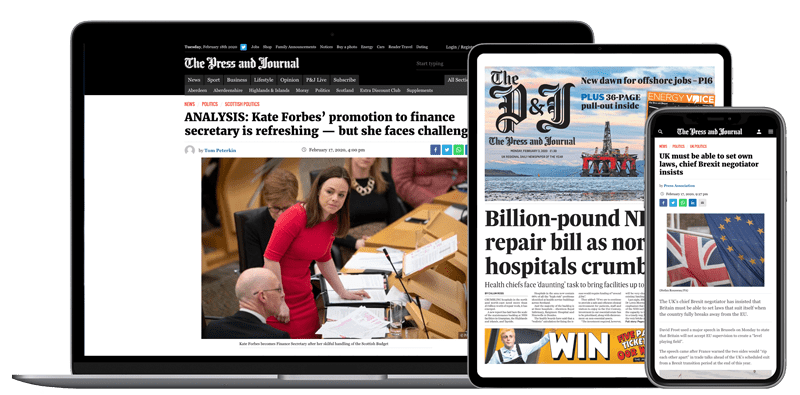 Help support quality local journalism … become a digital subscriber to The Press and Journal
For as little as £5.99 a month you can access all of our content, including Premium articles.
Subscribe