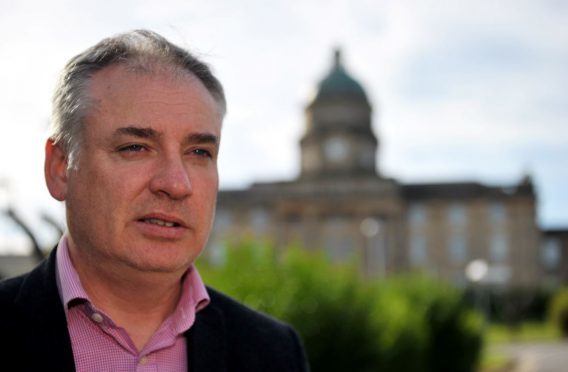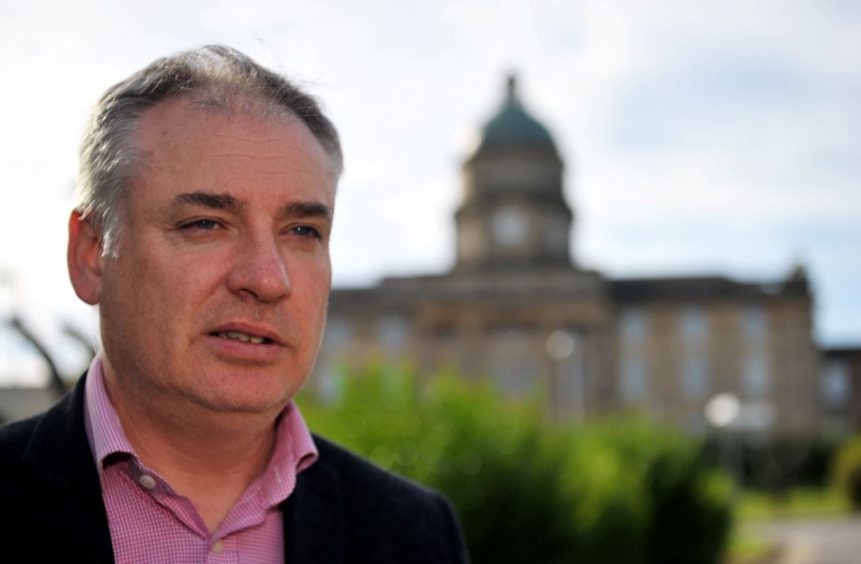 Calls have been made to "handcuff" doctors to working in Scotland in an effort to ease the nation's recruitment crisis.
Today the maternity unit at Dr Gray's Hospital in Elgin will be downgraded due to issues recruiting junior doctors – meaning all medium and high-risk births will be transferred to Aberdeen or Inverness.
NHS Grampian has insisted that it is committed to returning the unit to full capacity but has warned it could take a year to draw up a sustainable long-term plan.
Yesterday, the health authority announced fresh public meetings in an effort to keep locals informed about the changes.
Moray MSP Richard Lochhead has pressed the Scottish Government to consider new ways to keep newly qualified doctors in the country to try and ease shortages.
The development comes after national statistics revealed that 49% of graduates from Scottish universities were not in specialist training programmes within four years.
It is understood the remaining trainees are opting to work in the NHS in England, work in health services abroad or leave the profession entirely.
Mr Lochhead said: "We need radical interventions to effectively handcuff more doctors trained in Scotland at public expense to the Scottish NHS – at least for a set period of time.
"I believe this is what taxpayers expect, especially when higher education is free in Scotland.
"I believe many young doctors will have much less of a problem with that approach than perhaps NHS bosses or government ministers believe to be the case."
Senior management at NHS Grampian have pledged to enhance the role of junior doctors at Dr Gray's in an attempt to make the post more attractive.
The health authority has announced meetings in Forres and Elgin next week to give concerned locals the chance to ask questions about the future.
Staff will be at the Forres Community Centre on Monday from 4pm to 7pm while a public meeting will be held at Elgin Town Hall on Thursday, July 26 at 7.30pm.
Sue Swift, divisional manager for the NHS' women and children service, said: "We want to give people in Forres another opportunity to speak to hospital staff directly about the temporary safety changes within women and children's services."
A Scottish Government spokesperson said: "We have taken a range of actions to increase the number of medical undergraduate places at Dr Gray's and by 2020 the intake will have increased by 190 places since 2016.
"We also recently published details of a further 85 medical undergraduate places to be introduced from 2019, announced in the National Workforce Plan. This is in addition to 50 widening access places, introduced in 2016.
"We are doing all we can to recruit new talent and retain existing staff to provide the right skills and experience to meet patient demand."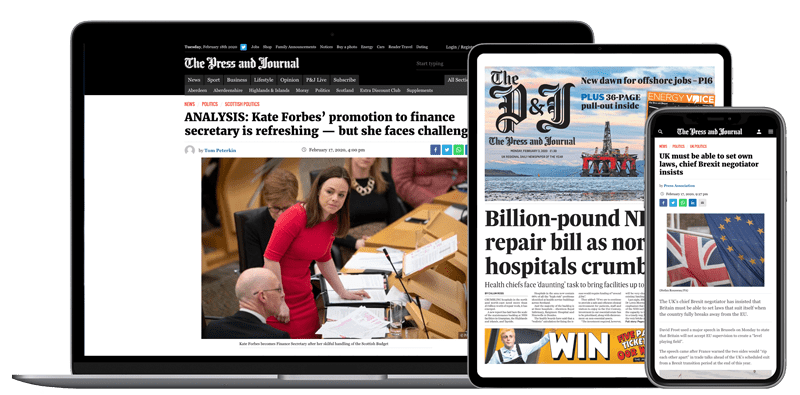 Help support quality local journalism … become a digital subscriber to The Press and Journal
For as little as £5.99 a month you can access all of our content, including Premium articles.
Subscribe