Construction on the huge steel frame for a new sports centre in Elgin has begun.
Fields in the south of the town are currently in the process of being converted into the home for the vast metal structure.
The first visitors to the Moray Sports Centre are due to walk through the doors in either May or June next year.
Construction workers on cranes have been dwarfed by the structure, which will be about 42ft at its highest, while work on the project, which could cost up to £12million, has been progressing.
Once complete, the main building will host a gym, sports hall and restaurant. Tennis courts, running track and outdoor pitches have been proposed for outside.
Kathryn Evans, chief executive of Moray Sports Centre, said yesterday that the activities inside the building were still able to be shaped by the community.
She said: "We have to have the large ceiling because it is going to be used for trampolining. There's nowhere else in Moray that is capable to host that at the moment.
"There's nowhere capable of hosting large events outside of Inverness and Aberdeen so we're hoping to attract some of that too.
"One of the main things we've been doing recently is getting out to ask people what they would like to see run in the centre. We want it to be used and people can still shape that."
Funding has been secured for the main sports hall to be built, which will cost about £9million.
However, the rest of the project is dependent on securing cash from elsewhere in order to make up the balance.
Sport taster sessions at Thornhill playing fields in Elgin will be combined with a fundraiser on September in order to raise more money for the complex.
Recruitment for key positions has also begun as the opening date of the sports centre nears.
Angela Norrie, fundraising and sponsorship manager, said: "We've got the funding to start the project but to provide all the facilities that Moray needs we need the help of sports clubs and organisations to rally their members to get behind us."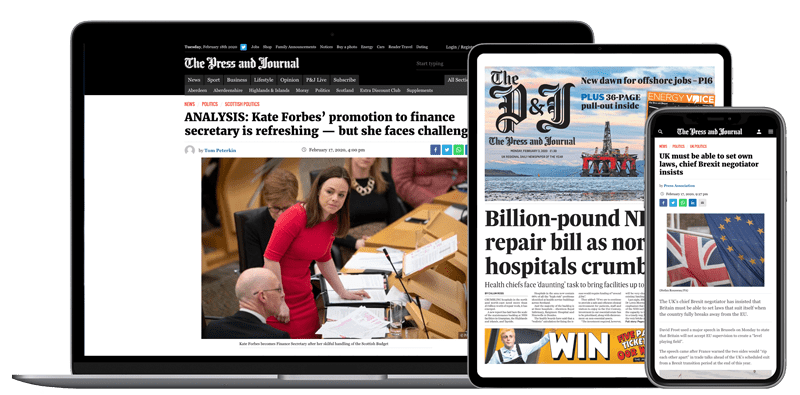 Help support quality local journalism … become a digital subscriber to The Press and Journal
For as little as £5.99 a month you can access all of our content, including Premium articles.
Subscribe