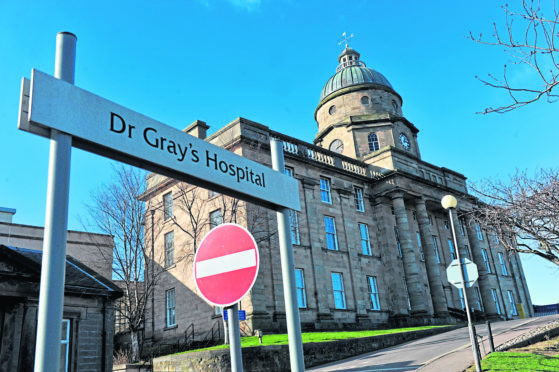 Maternity campaigners in Moray have pressed the Scottish Government to publicise a recovery plan drawn up to guide the return of services.
NHS Grampian submitted proposals about how Dr Gray's Hospital would be returned to full strength more than a week ago after being given an ultimatum by Health Secretary Jeane Freeman.
However, the blueprint is yet to be made public. It is understood that the Scottish Government has asked the NHS questions about the details submitted.
Last night, campaigners described the delay as "not necessarily a bad sign" while remaining anxious to see the detail of the proposals.
The Scottish Government has said it will be published "as soon as possible" while NHS Grampian explained the timing was out of their control.
Kirsty Watson, a member of the Keep Mum campaign group, revealed she had pressed the health secretary this week about progress on the document.
She said: "We're getting a lot of questions from members of the public about when it's going to be published – we're encouraged that they're taking it seriously, especially if they are asking questions of the NHS about what is in it.
"From the drafts that we have seen it certainly looked like it was going to need some extra detail added to it.
"If that's the case, then that's positive, but until we know what the Scottish Government's view is then it's hard to say whether we're happy with their approach or not."
The Elgin hospital's maternity service has been downgraded due to a shortage of obstetrics staff.
The disruption means all medium and high-risk pregnancies are currently being transferred to Aberdeen and Inverness.
Moray MP Douglas Ross has already urged the Scottish Government to act quickly to save mothers-to-be long road trips in order to give birth.
A Scottish Government spokesman said: "The health secretary and Scottish Government officials are currently reviewing NHS Grampian's plan for returning a full consultant-led maternity service at Dr Gray's Hospital.
"We need to give the plan received on August 17 detailed consideration, given the importance of this issue to local people, and we will respond to the board as soon as possible."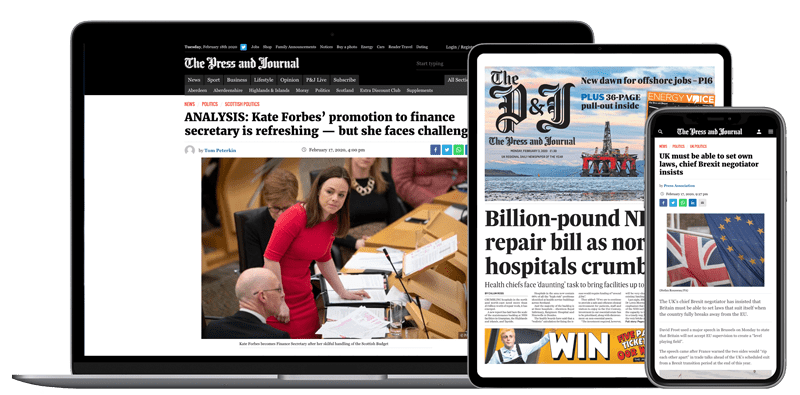 Help support quality local journalism … become a digital subscriber to The Press and Journal
For as little as £5.99 a month you can access all of our content, including Premium articles.
Subscribe