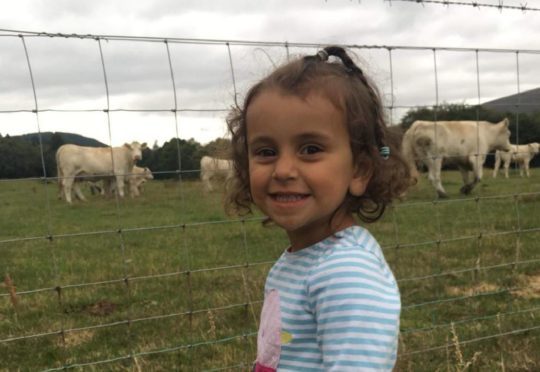 Transfer arrangements between two north-east hospitals set up because of a staff shortage have been condemned after it emerged a mum had to transport her seriously ill child 65 miles herself – only to be told she might not be admitted.
Lynne Mandal took her three-year-old daughter to Dr Gray's Hospital in Elgin after seeing her health deteriorate following initial trips to the GPs.
Following an assessment, doctors in Moray decided that the youngster needed to be admitted to hospital in Aberdeen.
---
>> Keep up to date with the latest news with The P&J newsletter
---
The children's ward at Dr Gray's is currently closed overnight and at weekends due to a staff shortage in the paediatrics department.
However, when the family arrived in Aberdeen staff had not been informed they had been referred and were due to arrive.
After two days at RACH, Priya was transferred to Glasgow for specialist treatment after being diagnosed with E-coli before contracting a potentially deadly syndrome that can cause kidneys to fail.
Ms Madal, who lives in Elgin, said: "When the doctor said 'So we will admit her to hospital' it didn't even clock to start with that we now had to drive an hour and a half to Aberdeen ourselves.
"I'm a single parent so if my mum hadn't have been with me it would have meant travelling alone with a very sick daughter in the back – I would have needed to stop the car every five or 10 minutes for sickness."
She added: "The nurse who was doing our check on arrival said we will give you a name band but it's not 100% that she'll be admitted.
"It made me angry to think I'd driven there with my child, whom I knew was sick, to be sent home again."
Yesterday, NHS Grampian stressed that Priya's condition was so severe that she would likely have had to be transferred to the Royal Aberdeen's Children Hospital (RACH) regardless of the current staff shortage in Elgin.
Ms Mandal has praised staff in Elgin and Aberdeen for the care given to her daughter – stressing the blame lies with the management arrangements.
Priya remains in specialist care in Glasgow after two weeks but is now making progress towards a recovery.
Yesterday, campaign group Keep Mum stressed more streamlined arrangements to be put in place for transfers between Moray and Aberdeen.
A spokeswoman said: "One of our main concerns regarding the service is the failure of NHS Grampian to address welfare concerns.
"Lynne's experience was traumatic to say the least. It should concern all of us and shows how important it is to have services in our available for our children."
Yesterday, NHS Grampian encouraged Ms Mandal to discuss her experiences with them.
A spokeswoman said: "Given the severity of her daughter's condition it's highly probably she would have been transferred to Aberdeen, irrelevant of the service change at Dr Gray's.
"It's expected that staff in Elgin and Aberdeen clearly communicate on all referrals. We continue to explore further ways that we can support patients and their families with travel and broader welfare where it's needed."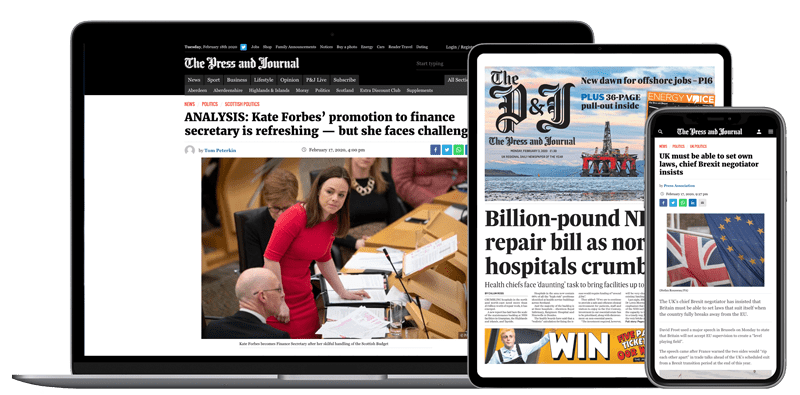 Help support quality local journalism … become a digital subscriber to The Press and Journal
For as little as £5.99 a month you can access all of our content, including Premium articles.
Subscribe