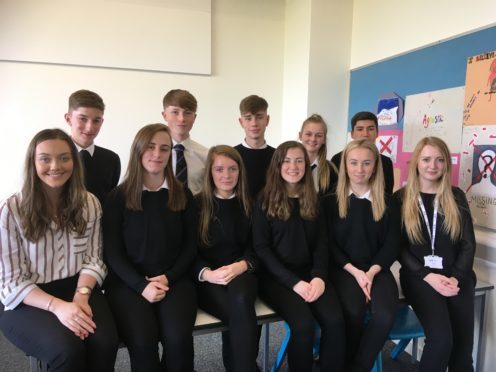 A group of Moray school pupils want to show they mean business by hosting a networking event for local firms.
The S6 students at Elgin High School are hosting the event as part of their event management course.
However, as well as picking up tips from industry the teenagers also want to show firms how young people perceive taking their first steps into the workplace.
Passion Boyter, 16, said: "It's great to be able to get access to the businesses. We are running it as a business breakfast, but we also wanted to use the opportunity entertain but also show the business people what our expectations of working life are.
"We will be sharing our own experiences of being in employment and what we would like to see change for young people in the workplace."
The event is being supported by the government-funded organisation DYW Moray.
Manager Sarah Baxter said: "The pupils have brought some fresh ideas to the table and there are not many networking events that I have been to where I have also been able to sit back and watch a play about employment."
The event will take place at the school on November 8.