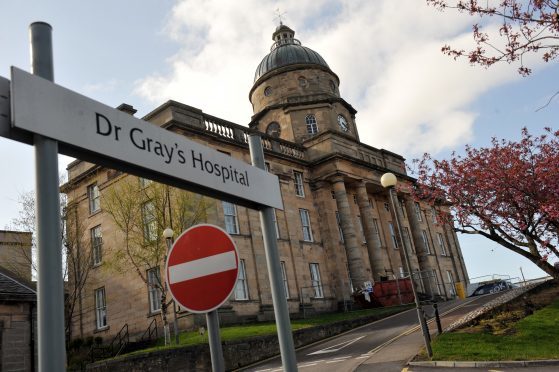 An independent team of health experts is due to visit Moray this week to help drive forward attempts to restore services at Dr Gray's Hospital.
The Scottish Government proposed bringing in the outside agency to help bring back a full maternity and children's service to the Elgin unit as part of the ongoing efforts.
Last week it was revealed that four out of five babies from the region are now born in either Aberdeen or Inverness due to staff shortages.
It is understood that this week's visit is part of the process towards NHS Grampian submitting a final plan for how services will be restored to the Scottish Government before the end of the week.
Last night, Moray MSP Richard Lochhead and campaigners stressed that time was of the essence to avoid more families having to make journeys on the A96 Aberdeen to Inverness road.
Mr Lochhead said: "Hopefully this is a sign that the publication of the final plan is not far off although at least the first phase of the plan is now known.
"With winter fast approaching time is of the essence and expectant mums want to see tangible progress."
A spokeswoman for the Keep Mum campaign group said: "We want clear timescales, much faster actions and hard evidence that there is a will to restore the service.
"We have heard too many words and not seen enough action. We still sense that there is not sufficient urgency."
Health Secretary Jeane Freeman demanded a plan from NHS Grampian about how services would be restored at Dr Gray's after the health authority initially estimated it could take a year to implement a long-term solution.
An initial draft of the proposals were rejected by the Scottish Government in August due to further improvements needs.
A Scottish Government spokesman said: "We are working with NHS Grampian as they progress plans to return obstetric services to Dr Gray's, and an independent group of experts is providing additional support to maximise the maternity care which can be provided.
"The formation of the group was proposed by the Scottish Government and welcomed by NHS Grampian."
A spokeswoman for NHS Grampian said: "We welcome this support and continue to work closely with the Scottish Government to progress a long-term solution to our obstetric service issues. Visits to Dr Gray's Hospital are part of that process."