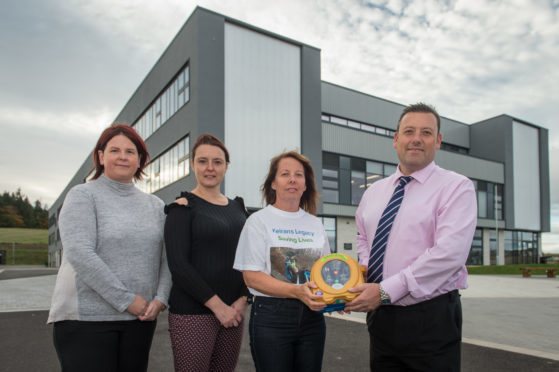 A north-east family have embarked on a mission to ensure lifesaving equipment is provided in every secondary school in Moray.
Sandra McKandie and her husband Gordon, who live near Elgin, have devoted themselves to raising awareness of defibrillators since their son Keiran died after being hit by a car while cycling in March 2016.
Senior secondary school pupils have already receiving CPR training from the charity Keiran's Legacy, which was set up by the family following the accident.
Yesterday, a defibrillator was donated to Elgin High School as the family took a step closer to ensuring that the equipment is close-to-hand for classrooms and communities across the region.
Mrs McKandie said: "A huge thing that we have wanted to emphasise is the importance of making sure children are trained in actually using the equipment.
"They are the future generation so we need to make sure that if they need to use them, whether in school or wherever, that they are confident.
"Keiran knew how to do CPR. It's ironic that when he needed someone there to help him that there was no one there."
The family donated a defibrillator to Elgin Academy, where Keiran attended, in the months following the tragic accident.
Talks are currently on-going with Speyside High School, Buckie High School, Keith Grammar School and Milne's High School. Equipment is already in place at Lossiemouth High School.
Fundraising group Gregor Girls donated £1,500 to Keiran's Legacy after raising more than £12,000 at a "handbags and glad rags" event at Elgin Town Hall during the summer.
Member Janice Gregor said: "The thing that stuck out to us the most was that this would be a really valuable asset that is able to be used by the whole community."
Yesterday, Elgin High School head teacher Hugh McCulloch explained that students had already noticed the defibrillator box, which was installed outside the main entrance during the October holidays.
He said: "It's been good to see they're curious and interested in it. We're just delighted it's something that will be available 365 days, not just when the school is open."
Construction firm Robertson installed the bright yellow box to the school wall during the holidays free of charge.
Contract manager Willie Park said: "We're always eager to help in the community when we can and were more than happy to do this for the school."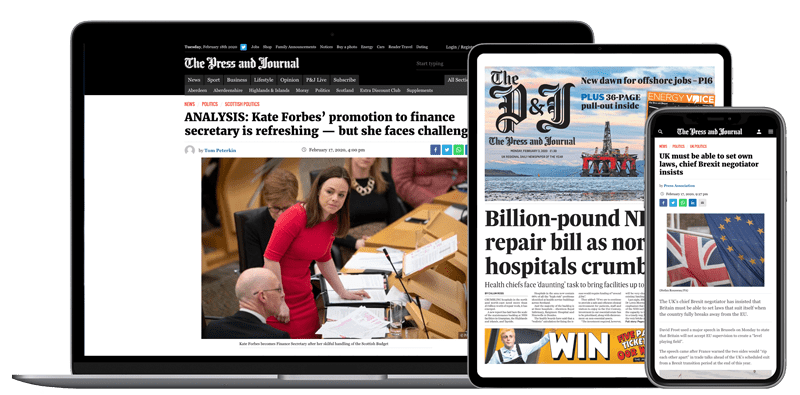 Help support quality local journalism … become a digital subscriber to The Press and Journal
For as little as £5.99 a month you can access all of our content, including Premium articles.
Subscribe