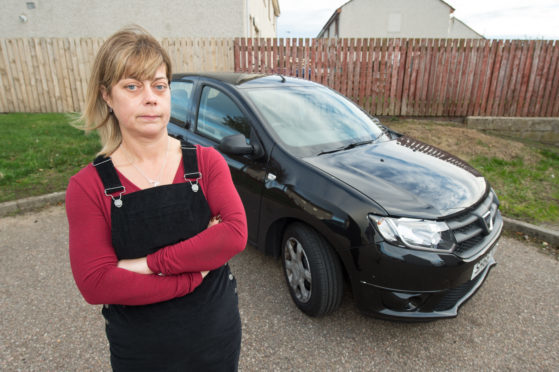 A Moray mother fears a tyre on her car could have exploded on a busy road after falling victim to the alleged tack vandal.
Residents in New Elgin have had to cope with nails and screws being strewn across streets for years.
Repair bills to replace burst tyres for some victims have run into hundreds of pounds.
---
>> Keep up to date with the latest news with The P&J newsletter
---
Now Heather Macdonald, who lives at Wellbrae Court, has revealed she suspects she was driving with a screw embedded in her tyre for several days.
The metal object was only discovered after when mechanics performed a routine service on the car – leading to a bill of nearly £100.
However, the mother fears the damage could have been unimaginable if the tyre had suddenly blown out on a busy road.
She said: "If I hadn't have been told it was there, I would never have known.
"I could have been driving along the A96 with my daughter in the car and it could have blown without warning. There's no saying what might have happened.
"The most infuriating thing is that I live in this area and I have to keep a constant eye on the road to watch what I'm driving over. My dad lives just up the road but doesn't drive down here now – he doesn't want to take the risk."
After learning of the screw in her car, neighbours of Mrs Macdonald reported seeing the communal car park near her home being littered with similar implements shortly before the discovery.
Theories about the motivation behind the incidents from locals include anger at the speed of some motorists in the area, frustration about the amount of vehicles attending at New Elgin Primary School or random malicious intent.
Streets known to have been affected by the vandal in the past include Bezack Street, Anderson Drive, Meadow Crescent and Robertson Drive.
Police have described the acts as "irresponsible" – regardless of whether they have been done deliberately or accidentally.
Yesterday, a spokeswoman confirmed that inquiries into the issue are continuing and appealed for anyone who has been affected to report it.
Elgin City South councillor John Divers described the person behind the issue as "an idiot".
He added: "A lot of children walk in that area on their way to school. You don't want to think about what might happen if a tyre blows out while passing them.
"This person clearly has no consideration for them or anyone else in the area."
Anyone with information should contact police by calling 101.
Years of torment
Streets in New Elgin have been plagued by screws, tacks or nails being strewn across the street for several years.
Reports of the implements first emerged more than three years as council wardens attempted to unmask the culprit.
Since then, the sharp objects have appeared at sporadic intervals on roads and car parks on or around Anderson Drive, Bezack Street and Robertson Drive.
Police have gone door-to-door in an attempt to gather vital clues from residents while notices have also been posted through letter boxes urging people to remain vigilant.
However, despite the efforts of the council and from investigators, nobody has been charged in connection with any of the spates.
It is understood that difficulties involved with catching any alleged perpetrator in the act is one of the issues hampering attempts to bring the frustration of locals to an end.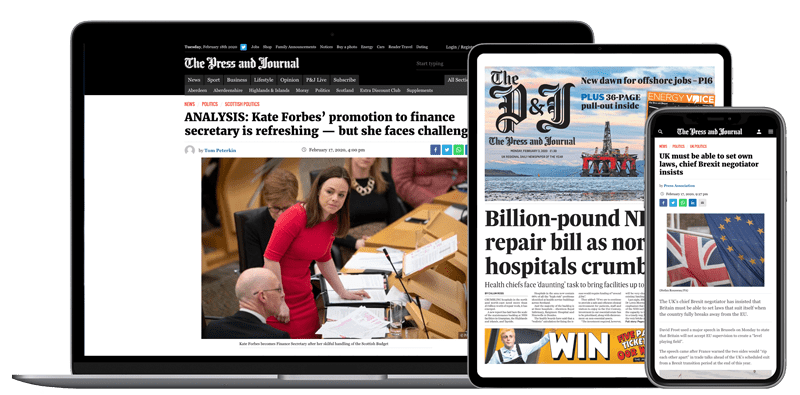 Help support quality local journalism … become a digital subscriber to The Press and Journal
For as little as £5.99 a month you can access all of our content, including Premium articles.
Subscribe