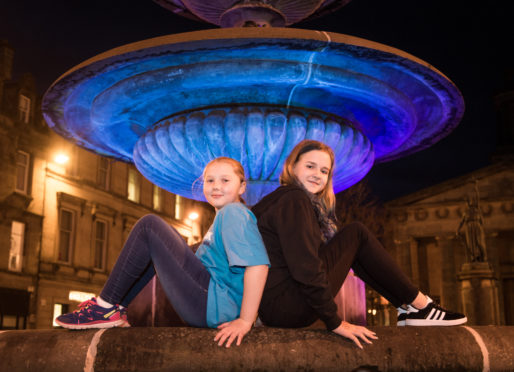 Campaigners in Moray have pledged cash for two research projects to help create a brighter future for youngsters with a potentially deadly disease.
The local Diabetes UK group has raised thousands of pounds through the year to support those diagnosed in the region.
Now it has donated £4,000 to support pioneering research projects to help give hope to those who live with the illness every day.
---
>> Keep up to date with the latest news with The P&J newsletter
---
Ruby Cameron, from Elgin, is already supporting scientists at Exeter University's medical school understand the early onset of type one diabetes.
The 11-year-old was in a critical condition when she was airlifted to hospital in Edinburgh when she was just one and has had samples of her blood sent across the world for scientists to better understand the condition.
The Greenwards Primary School pupil has to prick her fingers up to 10 times a day to check her blood and has a pump attached to her 24 hours a day to pump insulin into her body.
Her mother, Shonagh, said: "We would love a cure but more importantly in the short-term we want people to be more aware of what type one diabetes is.
"The odds of people being diagnosed as young as she was are 10,000 to one, which is people are interested in learning as much as they can from her or us as her parents to see if there's anything in her genes."
The other cause being supported by the group is a project at Dundee University which is aiming to examine why Metformin medication is only effective in treating two thirds of people with type two diabetes.
Elgin Academy student Ellie Paton, 13, who has type one diabetes, said: "People just assume they know all about it when I say I have diabetes.
"I get some stupid things said to me about my fitness. People don't realise you don't need to be overweight to get type one."
The group donated the cash to the projects this week in order to mark World Diabetes Day.
Chairman Dave Duff said: "We go to a lot of events through the year to raise funds and get some very generous donations too and we always give the surplus to research.
"We want a cure and the kids are the next generation with it so it would be good to stop it before it starts."