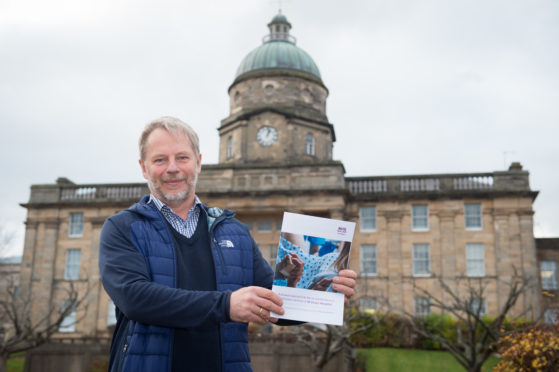 The Scottish Government has issued NHS Grampian with a 21 point plan it believes will drive improvements for maternity and children's services in Moray.
The blueprint, which was compiled by independent experts, praised leadership at the hospital but revealed concerns about low morale and a "them and us" attitude between Elgin staff and NHS management.
---
---
NHS Grampian has been urged to develop stronger bonds with NHS Highland in order to ensure more babies can be born in Inverness to avoid longer journeys to Aberdeen.
Three new beds are being planned to open at Raigmore in April next year – which is expected to allow about 300 Moray mums per year to book births in Inverness.
Additional efforts are also to be made to ensure that Moray mums do not have to make unnecessary journeys and efforts will be made to increase capacity at neo-natal and children's wards.
The plan was put forward as NHS Grampian insisted work to restore Dr Gray's Hospital to full strength is ahead of schedule – despite concerns of slow progress from campaigners.
The health authority announced the special care baby unit in Elgin is open again with staff now manning the children's ward seven days a week.
Dr Jamie Hogg, clinical director at the hospital, explained the most recent developments would have been considered "far-fetched" just six weeks ago but warned it would be "some time" before a full service was restored.
Health bosses have stressed that work has been done to fulfil some of the requirements already while others are due to be completed in the "coming weeks and months".
Dr Hogg said: "There are a lot of complexities with this in terms of capacity. Caithness has been downgraded so women are already going to Inverness from there.
"If we add to the flow of women to Raigmore at the moment then they don't have the capacity for that."
He added: "The hospital is here to stay and we are determined to see it go from strength-to-strength.
"The number of births has already tripled since August but too often people think the service or the hospital is going to close.
"The best place for families to get information is either from Ward 3 directly or from their community midwife."
An action plan published by NHS Grampian yesterday details measures that can be implemented in the short-term to gradually increase the amount of services at the hospital.
A second phase of the document is expected to be released early next year to show the steps that will be taken to establish a sustainable model to restore the full service that will reduce the reliance on junior doctors.
Newborns requiring care beyond the special baby care unit, which provides extra oxygen or fluids, currently still require to be transferred to Aberdeen and the children's ward remains closed for overnight stays.
Moray MP Douglas Ross said: "We are moving in the right direction, albeit slowly, and I hope work will continue to restore full services, which is what the people here have every right to expect."
Yesterday, Kirsty Watson, a member of the Keep Mum campaign group, praised staff at the Dr Gray's maternity unit for their commitment.
But she nonetheless said there was "minimal" positive news in the NHS announcement.
"There are small steps but we still don't feel any closer to the restoration of the full service," she said.
"It doesn't appear that anything is being done to minimise the amount of mums who need to travel during the winter and there's still no timescale on when we can expect the full service to be restored or even how it's going to be done."
Moray MSP Richard Lochhead said: "This is welcome progress but there is however still a large gap to plug due to the lack of junior doctors.
"NHS Grampian must look at every option available to them, including locum cover, to plug this gap."
Scottish Government recommendations for Dr Gray's hospital
1. Urgent need to produce a comprehensive strategy with a clear timeline to restore obstetric services.
2. Provide clear information to women on who to contact, where they should go for triage and other essential information.
3. All women should be given an informed choice about options of place of birth – including Dr Gray's, Aberdeen Maternity Hospital, Raigmore and home birth.
4. Provide clarity around cost of travel and accommodation and easy access to support for women travelling to Aberdeen.
5. Improve relations between management and Dr Gray's staff due to perception of "them and us" situation.
6. Dr Gray's should restart elective caesarean sections only once appropriate paediatric cover is in place.
7. Dr Gray's must adhere to community maternity unit entry criteria guidelines and not relax them until such a time as it can be relied upon for full service.
8. Review each transfer/referral to Aberdeen or Inverness to ensure women are not being sent unnecessarily.
9. Should, with caution, expand triage and day assessment hours.
10. Should not consider introducing induction of labour until round-the-clock obstetric service is restored.
11. Should not implement targets for births and bookings at Dr Gray's.
12. Should audit postnatal readmissions of mothers and babies with consideration to whether they can be managed at Dr Gray's as part of transitional care service.
13. Ensure all current staff have the same updated training in basic neonatal resuscitation and recognising the sick infant.
14. Confirm with NHS Highland that Raigmore will take emergency transfers cases as if they were Highland women.
15. Work with NHS Highland to develop and implement shared guidelines to avoid confusion as mothers and babies are transferred between units.
16. Work with NHS Highland to allow women from west of NHS Grampian area to choose to deliver in Raigmore.
17. Request data from NHS Highland on length of stay, occupancy rates and birth rates at Raigmore.
18. Engage and empower Dr Gray's staff to look for sustainable model of services.
19. Reduce reliance on Post Graduate Deanery to provide GP trainees on a regular basis.
20. Identify staff who need additional skills in advanced neonatal resuscitation.
21. Consider identifying a nominated link neonatal paediatrician from Aberdeen who has responsibility for Dr Gray's service.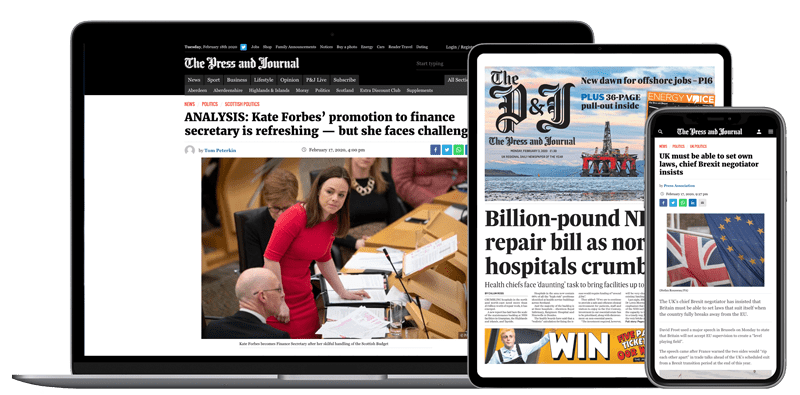 Help support quality local journalism … become a digital subscriber to The Press and Journal
For as little as £5.99 a month you can access all of our content, including Premium articles.
Subscribe