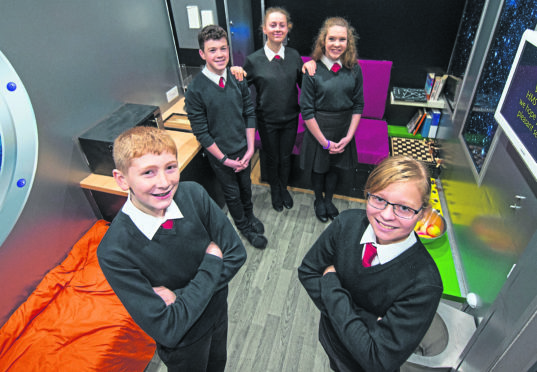 A space prison that tests pupils' maths skills to crack codes and escape has been created at a Moray school.
Five students at Elgin Academy devised the HMS Supernova scenario based on the television show Crystal Maze.
The futuristic challenge pushes the maths skills of participants to the limit against the clock to avoid the fate of being ejected into space.
The puzzle, which was devised by S2 and S3 students Josh Harper, Kelly Price, Carrie Brown, Jonathan Affleck and Lexi Sayle, won a UK-wide competition run by innovation foundation Nesta and sponsored by Tata.
Yesterday, the scenario was created at the school as part of the prize for the pupils to test the algebra and problem solving skills of their classmates and families.
Jonathan said: "The idea for the space prison just evolved out of what we were talking about. We wanted a prison but wanted it to be more futuristic.
"It's against the clock but we wanted that element of risk too, which is why you get sucked out into space if you don't do it in the time limit."
The plot devised for the room by the Elgin Academy team cast the participants as prisoners awaiting execution aboard a space prison ship.
However, a source for them informs them that they have been framed for crimes they did not commit and gives them clues to maths puzzles to escape – including identifying prime numbers written on fruit and calculating codes to open safes.
The teenagers were chosen as the winners of the competition ahead of more than 400 students from across the country.
Lynne Weir, principal teacher of maths, described the students, who learned of the competition themselves, as "tenacious, bordering on nagging".
She added: "Once they get an idea in their head they just won't let it go until they get it to work.
"It's an exciting opportunity for all our young people to realise that if they work hard, there are great rewards out there."
David Landsman, executive director for Tata, said: "Cracking maths codes provides the opportunity to show that it is involved in many careers. Our businesses include restaurants and tea bags – all of our colleagues will use maths every day."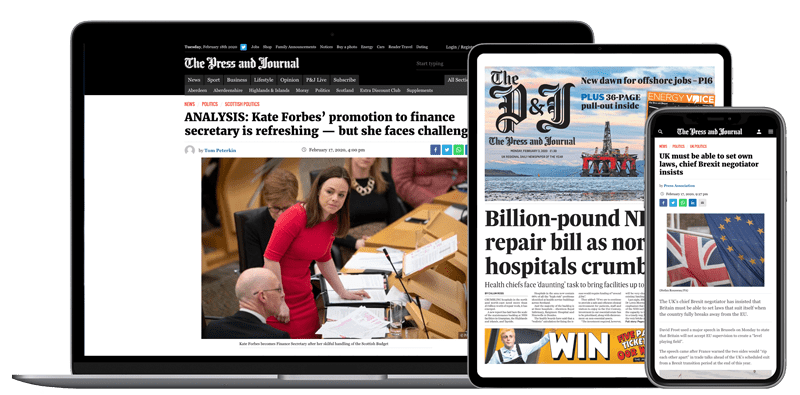 Help support quality local journalism … become a digital subscriber to The Press and Journal
For as little as £5.99 a month you can access all of our content, including Premium articles.
Subscribe