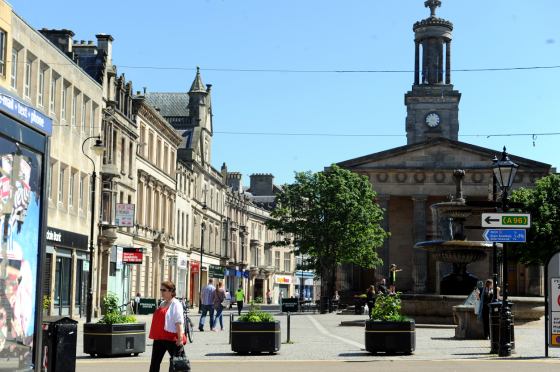 Free festive parking in a Moray town centre is due to return next week in an effort to increase footfall in the run-up to Christmas.
For the last three years, parking at the St Giles and Batchen Lane multi-storey car parks in Elgin has come at no cost after 3pm during the busy shopping weeks.
Now Moray Council is poised to reintroduce the scheme again to support town centre traders.
However, councillors have been recommended to only include the St Giles car park in this year's scheme.
Prices at Batchen Lane were slashed to £1 per day earlier this year – meaning usage at the multi-story has surged with the council reporting up to 90% occupancy some days.
Yesterday, Elgin City South councillor John Divers, who is a director of the town's business improvement district, backed the revised proposals.
He said: "It wouldn't make sense including Batchen Lane now because the first three levels are full all the time now.
"It's mostly people parking there all day so they wouldn't get the benefit from the free parking anyway."
He added: "We know from discussions with businesses on the High Street that they do see an increase in footfall after the 3pm in the run-up to Christmas.
"Economic development is a priority for the council so it's only right that we support our retailers at this time of year, particularly as Elgin is the only place where people have to pay for parking."
It is estimated that the Free After Three scheme allows shoppers to keep about £2,500 in their pockets during the festive period.
This year's reduced rates have been recommended to run from Saturday December 8 until Saturday January 5.
Councillors will meet on Tuesday to finalise the proposals ahead of the Christmas shopping rush.
In a report, the council's transportation manager, Nicola Moss, said: "The revised parking charges at Batchen Lane have significantly increased the occupancy of this car park to over 75%, and up to 90%, based on routine occupancy surveys.
"As a result of this, it is recommended that Batchen Lane car park is not included in a Free After Three-type promotion."