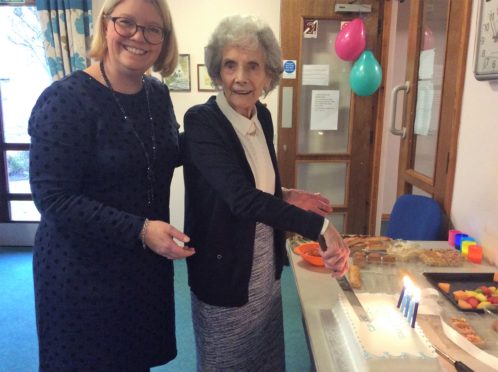 A sheltered housing complex in Moray has held a party for a double anniversary.
Staff and residents at West Park Court in Elgin got together to celebrate 25 years since the buildings opened as well as the 40th anniversary of its operator, Hanover Scotland.
A special cake was prepared for the event to be cut by Grace Gates, who was the first person to move to the development when it opened.
She said: "I cut the cake for the 20th anniversary so I was very happy to be asked to do it again."
Susie Cheeseman, sheltered housing manager at West Park Court, added: "It was lovely that everyone came together to celebrate 25 years since West Park Court opened its doors and it is especially nice that the anniversary coincides with Hanover Scotland's 40th anniversary.
"It was the perfect excuse for a party and we all had a brilliant time."