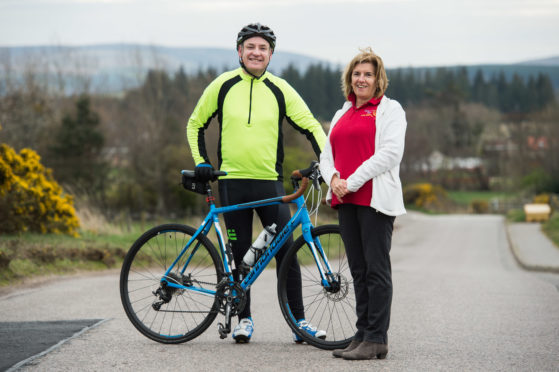 Cyclists from across the north-east will saddle up at the weekend for the second leg of a new charity event to support causes in Moray.
Elgin Rotary Club has launched the triple challenge to replace the previous biennial Marafun running race, which raised £40,000 when it was last held in 2017.
Competitors have already dived into the pool for the opening swimming stage of the fundraiser.
Now organisers and racers are limbering up for the 31-mile cycling leg of the challenge at the weekend to contribute more funds to the total.
Moray MSP, and keen cyclist Richard Lochhead will join the peloton on Sunday and is hopeful the event can generate a huge fundraising total for local charities.
He said: "The idea of a triple challenge is a great initiative by the rotary club, which will no doubt require a lot of organisation.
"It's a good incentive for people across Moray to get behind good causes and get exercise and fresh air.
"Speaking for myself, it's been a few months since I have been in the saddle so I'm looking forward to getting back on the bike."
The course will begin and end at Miltonduff Hall on the outskirts of Elgin and take in some of the area's most scenic rural roads through Mosstowie, Pluscarden, Dallas and Kellas.
Organisers have devised the route to pose a challenge but still be enjoyable for a range of abilities while including a mix of climbs and descents as well as long flat sections.
Money raised from the £20 entry fee will be combined with sponsorships from the other events to generate a final total that will be split between nominated charities.
The last leg of the triple challenge will be a five-mile run through Elgin from Cooper Park on June 2.
Julie Williams, a member of Elgin Rotary Club, said: "Marafun was very popular but we just thought it was time to do something new and a bit different for the community.
"There are so many fantastic places to cycle in Moray that cycling seemed like an obvious thing to do."
Sunday's race will begin at Miltonduff Hall at 10.30am. Competitors can enter individually or as a team online at www.resultsbase.net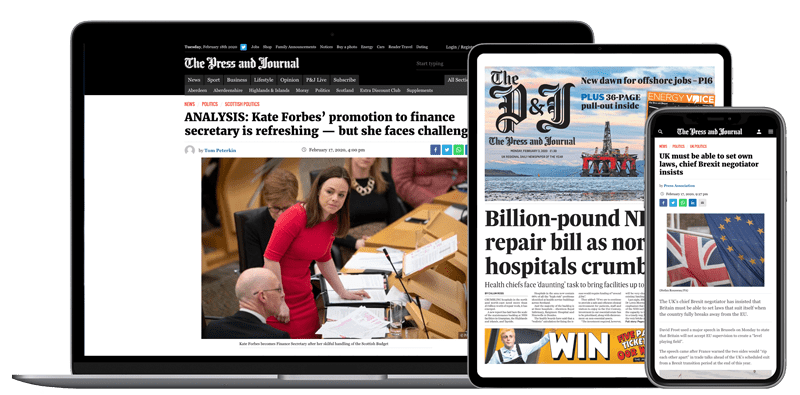 Help support quality local journalism … become a digital subscriber to The Press and Journal
For as little as £5.99 a month you can access all of our content, including Premium articles.
Subscribe