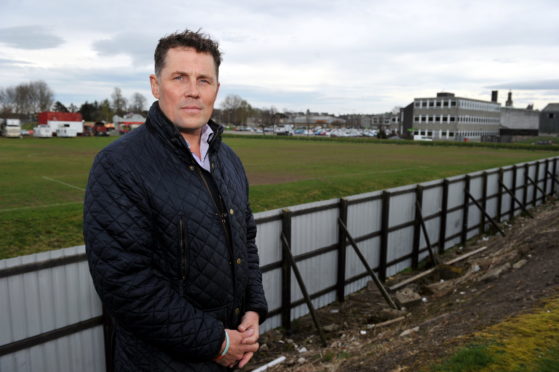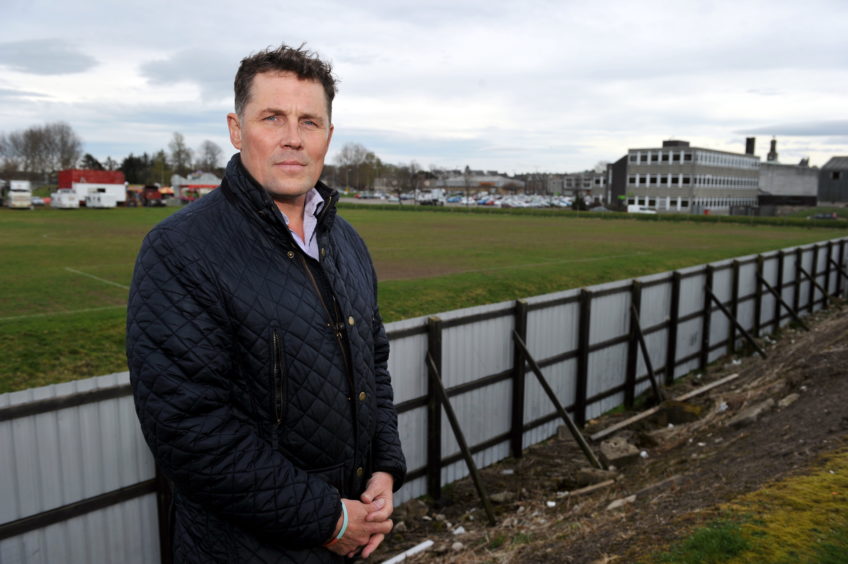 Campaigners fighting to transform a barren stretch of ground into an artificial sports pitch believe a consultation to examine selling the land commercially will only enhance their case to get it for free.
The Elgin Sports Community Trust has applied to the council to take control of Lesser Borough Briggs on a rent-free basis to revitalise it for local football and rugby players.
Yesterday, Moray Council delayed making a decision about the proposals in order to run a public consultation to determine whether the site – which is owned by Elgin's common good fund and has been valued at £325,000 – can be sold commercially.
Trust chairman Dave Allen described the step as a "huge step forward" for the group's aims.
He said: "We have already done our public consultation so I'm confident that the one the council will run will show what we found – which is that there's pretty much unanimous support from the public for what we want to do.
"I've actually been very reassured that there is significant support in the council for what we want to do."
But during a debate at the council's policy and resources committee yesterday, Elgin City North councillor Frank Brown pressed for the trust's application to be thrown out entirely due to the value of Lesser Borough Briggs.
He suggesting the price could be pushed even higher with planning permission for homes or a hotel.
He said: "We don't need to do a consultation or expose the site for sale at the moment. This council is already struggling with overload, this is something we simply don't have to do."
However, Heldon and Laich councillor John Cowe questioned the value put forward, which was independently assessed.
He said: "The site is said not to be suitable for 'vulnerable uses' like housing. If it's not suitable for homes than I doubt it's suitable for a hotel so I question whether the value should be that high."
The land at Lesser Borough Briggs currently generates an annual income of nearly £5,000 for the common good fund from lets to circuses and fairs.
Elgin City South councillor Graham Leadbitter added: "There is still an opportunity to transfer the land further down the line after the consultation, which is something we simply have to do if we were to consider selling it or transferring it. It's clear the trust has significant support, which is probably something that will come through during the consultation.
"It's important though that we also don't lose sight of the fact the common good fund generates income from the land, which supports other groups also doing good work."
Councillors voted by eight to three to progress with a public consultation about selling the land over rejecting the application at this time.