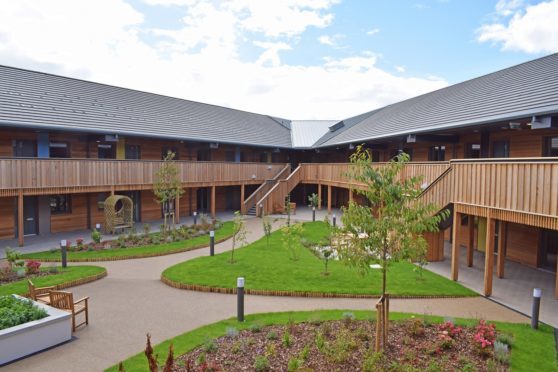 A sheltered housing complex in Moray is hosting a  fencing session to give older residents the chance to take up the sport.
Linkwood View in Elgin is launching the initiative with the Royal Voluntary Service (RVS) to let locals try something new while staying fit and active.
The session has been organised as part of the RVS' First Time for Everything programme which is being held across the country with Prudential.
Instructor Robin Paterson, a member of Elgin Duelist Fencing Club, said: "The general health benefits for older people of staying physically active for both mind and body are now widely known.
"However, for fencing, there is emerging scientific research pointing to some specific benefits relating to this ancient sport.
"Mentally, the quick decision-making required may improve cognitive functions which decline as part of the natural ageing process.
"Physically, fencing requires good core body and leg strength, flexibility and suppleness.  These are the same muscles that help prevent falls in old age."
Participants will be using plastic foil swords on the day to learn the basics during the class, which has been designed for beginners.
To book a place for the session, which will take place on Wednesday, May 22 at 1.45pm, contact RVS activity coordinator Ian Menzies by calling 07342 052420 or e-mail ian.menzies@royalvoluntaryservice.org.uk