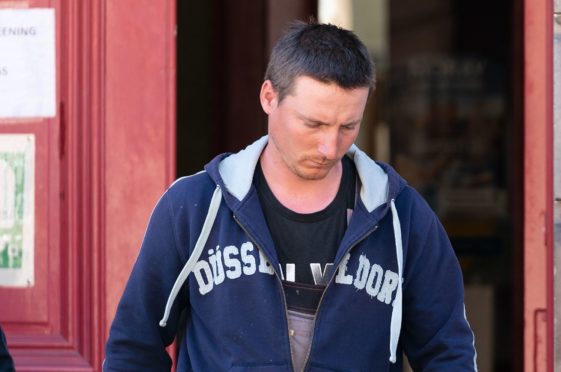 A Moray farm worker fractured the wrong man's jaw after being "playfully" hit with an inflatable object in a nightclub.
Scott Cecy was out with friends at Joanna's in Elgin during the early hours of Sunday, February 3, when one member of the group started playing with the prop.
Witnesses reported seeing the man tap other people on the dance floor with the object.
However, when Radoslaw Rajak mistook the good-natured bump for a punch he turned round and struck Mr Cecy – believing he was the person who had been holding the inflatable.
The 29-year-old accused, who is originally from Poland, was yesterday ordered to pay his victim compensation after pleading guilty to a charge of assault to severe injury at Elgin Sheriff Court.
Fiscal Sharon Ralph said: "The accused punched Mr Cecy to the side of the face which caused him to fall to the ground.
"When he got back up he saw the accused was standing in what appeared to be a fighting stance. Door staff immediately intervened."
When the victim later went to Dr Gray's Hospital it was discovered that he had two fractures in his jaw as a result of the incident.
Defence solicitor Ian Maltman said: "There was certainly an element of provocation. Mr Rajak does remember being struck but recalls it as being punched on the back of the head.
"He is a first offender and is suitably remorseful regarding the incident, which was a reflexive reaction."
Rajak, of Brumley Brae near Elgin, was fined £540 and ordered to pay Mr Cecy £500 in compensation.