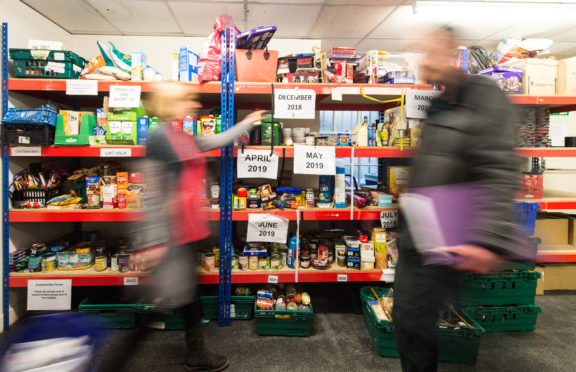 A north-east charity which helps prevent impoverished families from going hungry has renamed itself in an attempt to reduce the "stigma and embarrassment" attached to using the service.
Moray Foodbank recently completed its busiest ever year following a 55% surge in the amount of support it has provided across the region, but it hopes the change will encourage even more to seek help.
The Elgin-based charity has set up projects including lunch clubs for school pupils, community larders and sessions with pensioners and mental health groups to reduce the reliance on handouts.
Now the organisation has announced it will change its name to Moray Food Plus next month.
Staff have explained that the rebrand aims to reflect the fact that other projects are run by the charity as well as issuing food parcels.
Project manager Mairi McCallum said: "Many people are too embarrassed to come to the food bank for help and there can be a real stigma around using our service.
"We feel that the change away from Moray Foodbank to Moray Food Plus removes the negative connotations around crisis food support, and we hope it will encourage more people to access the help they need."
Last month the group split from the Trussell Trust network to become an independent organisation as part of the change.
Figures gathered by the charity show that during 2018/19 it provided support to 4,448 people – a rise from 2.867 the previous year.
The 55% surge came following increases of about 25% in the previous years, amid concerns the introduction of Universal Credit in Moray in June last year has had an effect.
Chairwoman Kathy Ross said that the growth of the last two years in running more projects had sparked the need for a new name.
She said: "We have a thriving food recovery project where last year almost 17 tonnes of surplus food that would have gone to waste was redistributed to community groups.
"We also have lots of cooking activities, holiday clubs and have now begun to develop several growing sites working with groups to grow their own veg some of which will be used for community meals.
"We feel the change of name is more reflective of what we do and highlights the good work being carried out in the community".
The charity, which remains based on Elgin's High Street, has stressed that people will still be able to access support in the same way as before. A new website will be launched at www.morayfoodplus.org.uk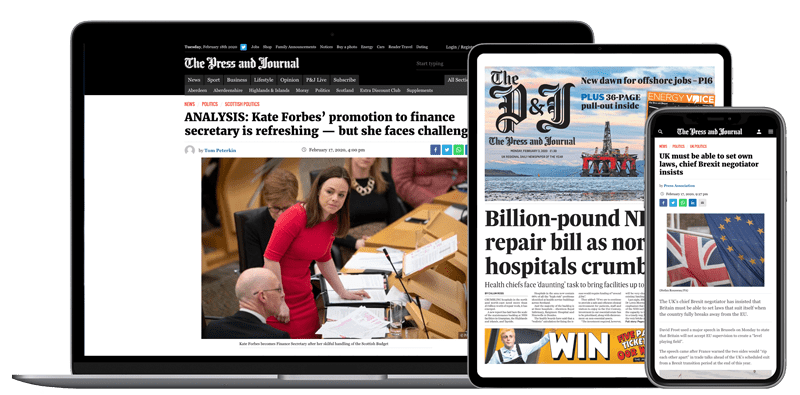 Help support quality local journalism … become a digital subscriber to The Press and Journal
For as little as £5.99 a month you can access all of our content, including Premium articles.
Subscribe