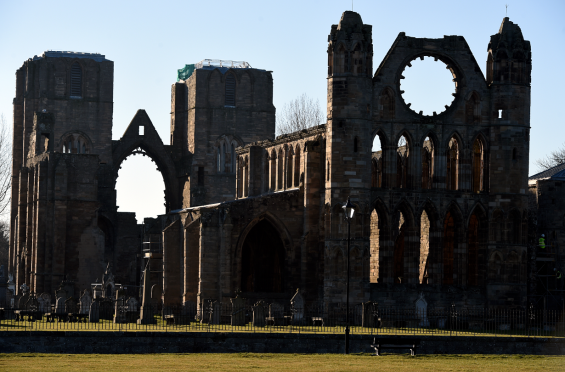 More than 100 runners have pounded a track past some of Moray's most picturesque landmarks to conclude a huge charity fundraiser.
Competitors bounded out of Elgin's Cooper Park yesterday before powering past the town's cathedral and following the banks of the River Lossie.
The inaugural running of the five-mile course was the final part of the local Rotary Club's triple challenge, which included cycling and swimming legs earlier in the year.
Organisers are still calculating the final total raised from the event, which will be split between local charities.
Yesterday's race took part during the group's new Rotafun event in Cooper Park, which featured sports clubs from across Moray.
Elgin Rotary Club's president, George Duthie, said the popularity of the day had cemented its biennial place in the calendar alongside the Motorfun car show, which is due to return next year.
He said: "Both the triple challenge and Rotafun were new events in our busy calendar and are the brainchild of Brenda Munro, whose team has put in many hours planning and delivering them.
"This year one of our objectives was to work with other organisations and charities in planning and staging the events, which we've done with the Moray Triathlete Club, Elgin Cycling Club and Moray Road Runners.
"It was such a great success and I'm confident that they will become fixtures in our calendars for many years to come."
The weekend's fundraising events began with an afternoon tea party on Saturday to raise funds for Abbie's Sparkle Foundation before an evening concert by Moray Concert Brass to support the Friends of Anchor charity.
Sports clubs from across Moray were at Cooper Park yesterday to showcase their own groups to a wider audience.
Moray Rugby Club ran events to showcase their walking sessions for the over 50s as well as non-contact "touch" games.
President Fraser Andrews said: "We're hoping to set up a ladies' team soon so there has been a lot of interest in the girls rugby too.
"The touch games are very popular because it's a much more social activity to stay active than, say, going to the gym."
Andrew Kelly, coach at Moray Archery, said: "Archery is probably one of those sports that everybody knows about but don't know where to do it but there's actually six clubs in Moray.
"We've had a lot of interest because it's very inclusive for the whole family and for all abilities."