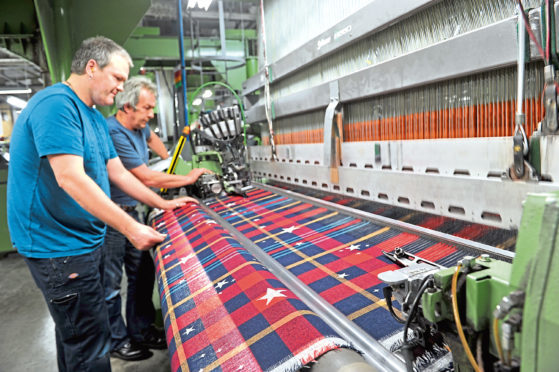 Johnstons of Elgin has committed to paying all employees the recommended "living wage" from the beginning of next month.
More than 300 people across the business are expected to benefit from the changes, which will lead to staff being paid a minimum of £9 per hour.
Trainee rates will continue to be paid by the company. However, as part of its registration with the Living Wage Foundations the firm has pledged that no employee will be on the lower rate for more than six months.
Chief executive Simon Cotton said: "As well as being good for society, there are significant business benefits to paying the real Living Wage.
"These include our ability to attract and retain staff and our ability to market ourselves to potential customers."
Johnstons has mills in Elgin and Hawick as well as shops in Edinburgh, London, St Andrews and Nantucket in the US.
Moray MSP Richard Lochhead added: "Johnstons of Elgin is one of Moray's biggest and most prestigious employers and I have no doubt that the company's commitment to pay a living wage to all its staff will be a boost to those who work there.
"We have a number of businesses locally who are now paying their staff a living wage and in a low wage economy like Moray, every move that increases levels of pay is to be welcomed.
"It is absolutely right that a hard day's work means a fair day's pay and I hope that other local businesses will follow Johnstons' lead."