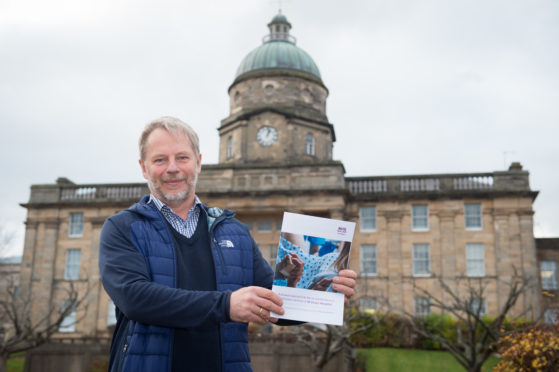 NHS Grampian believes the changes made at Moray's biggest hospital are already making it more attractive to potential recruits.
Four new trainee GPs and a foundation-year doctor are due to begin working at Dr Gray's Hospital next month.
The new recruits will join a skilled pharmacists and seven advanced nurse practitioners (ANP) who are completing a new one-year course.
Together they will create a new team to work across several departments at the Elgin unit to reduce reliance on seasonal junior members of staff.
A shortage of junior doctors, when only two of the required eight were in post, resulted in the downgrade of services at the hospital.
Dr Jamie Hogg, the clinical lead at Dr Gray's, said: "It's still early days, but to get three times the number of qualified applicants as we did this time last year is really good news.
"We looked carefully at how we could make the hospital more attractive to new doctors and put in place a number of unique training features based on the feedback we got.
"That includes protected study time, increased clinic working and, crucially, restricting the number of out-of-hours and overnight shifts."
The new training scheme, which is being run in conjunction with Robert Gordon University thanks to £1 million of backing from the NHS, is believed to be the first of its kind in Scotland.
Until now, the course has traditionally taken two years to complete but has been reduced to a single year.
The seven ANPs, who can carry out additional duties from nurses, will complete their training in December.
They will work across multiple departments. An experienced member of staff has already been hired from Lancashire to lead them.
Efforts are also continuing to recruit a further foundation-year doctor as management continue to work towards having both women and children's service restored to full strength by spring next year.
Dr Hogg added: "All in all, we are pleased to be making this kind of progress but there is still more to do before we can step-up the service safely.
"Continued, successful recruitment is going to be vital both for the women and children's specialty and for the interlinked services across the hospital."