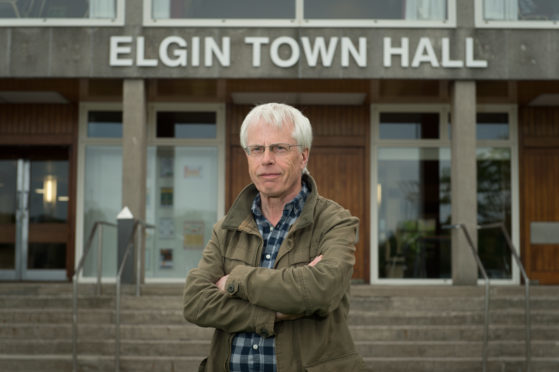 Campaigners who saved Moray's largest performance venue from closure last year are confident they can build on their successes as they celebrate their first anniversary.
Elgin Town Hall faced being shut down by the council when the authority faced up to having to make multi-million-pound savings to balance its books.
However, a group of locals refused to let that happen to the 1,000-capacity venue amid concerns that future generations of local talent would have nowhere to perform.
Yesterday marked exactly one year since Elgin Town Hall for the Community took over the lease for the building from the council.
During that time, the group has attracted comedian Jack Dee to Moray, organised a date with traditional band Skipinnish, staged two sell-out shows with comedy farmer Jim Smith and hosted the BBC show Question Time for a national television audience – and a new programme of events will be unveiled later this month.
When Moray Council pulled the plug on its running of the venue, it had annual costs of £73,000.
Volunteers now managing the building are entirely responsible for finding the money to pay the bills after short-term support from the authority came to an end.
Mike Devenney, chairman of Elgin Town Hall for the Community, explained the group was dependent on raising its income through ticket sales, bar purchases and donations with a new scheme due to be launched in the coming months to bolster funds.
But he paid tribute to the support from staff, volunteers, Highlands and Islands Enterprise, the council and the community for support during the last 12 months.
And Mr Devenney believes opportunities will soon present themselves to enhance the venue for audiences of all ages.
He said: "As all organisations should, we are currently taking stock as we move into year two with the intention of building on our successes to date, but also to improve where we have not been at our best.
"We look ahead with excitement to the recently announced Moray Growth Deal and the once-in-a-generation potential that this funding could provide for a top quality, professionally managed, multi-functional facility that will give Moray what it really needs and deserves."