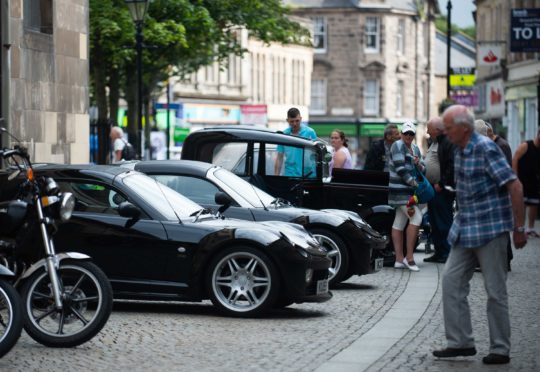 Business leaders in a Moray town are confident a line-up of classic cars in its historic heart has given a summer bounce to traders.
Elgin's business improvement district organised its inaugural display of motors at the weekend as part of efforts to showcase local firms and establish it as an annual event.
A large number of shoppers stopped to admire and take photographs of the array of more than 50 vintage vehicles that dazzled on the High Street as well as on Commerce Street and South Street.
The motors on show ranged from an Austin dating from the early 20th century to a modern day TVR sports car.
However, nostalgic blasts from the past proved some of the most attractive draws with shoppers reunited with vehicles similar to ones they used to drive.
Grahame Colliver, from Glenlivet, showed his 1969 Ford Cortina 1600E, which he bought just three weeks ago.
He said: "I've got two more Cortinas at home in different states. I just wanted to get out in one in the meantime.
"The Cortina wasn't very expensive. It was an everyman car and was affordable. My dad drove one and quite a few folk have come up to me to say their parents had one or they had one themselves."
Lisa Anderson, from Elgin, paraded her 1992 Mini Mayfair, complete with a model of the iconic car in the rear window.
She said: "It's the Mini's 60th anniversary this year, so there's a lot of interest in it. People just love them, they've got so much character.
"We've been to a few different car shows and they're a great way to meet people with the same interest."
Also on the Plainstones were local fire crews who talked to interested shoppers about their equipment while letting youngsters climb into the cab.
Richard Cumming, chairman of Elgin Bid, believes the warm weather on Saturday encouraged shoppers to spend more time in the town centre and enjoy the vehicles.
He said: "There was a great turn-out of folk who appreciated the beauty of the wheels on display.
"We wanted to offer a family event held in the centre which works hand-in-hand with showcasing the variety of businesses we have to offer.
"It was something new for the centre of Elgin and we would love to welcome these vehicles back next year."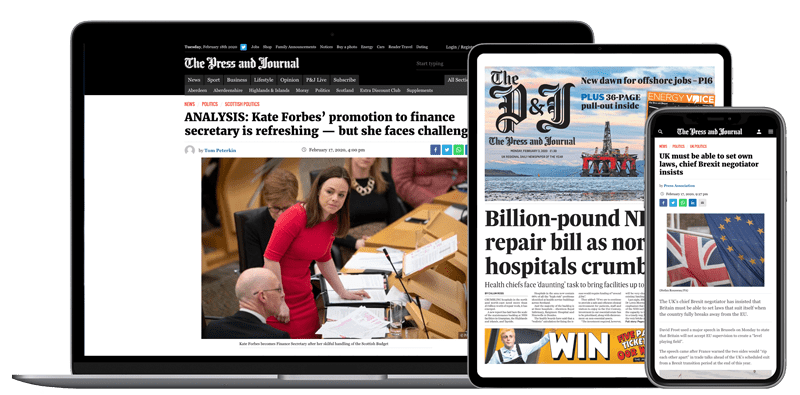 Help support quality local journalism … become a digital subscriber to The Press and Journal
For as little as £5.99 a month you can access all of our content, including Premium articles.
Subscribe