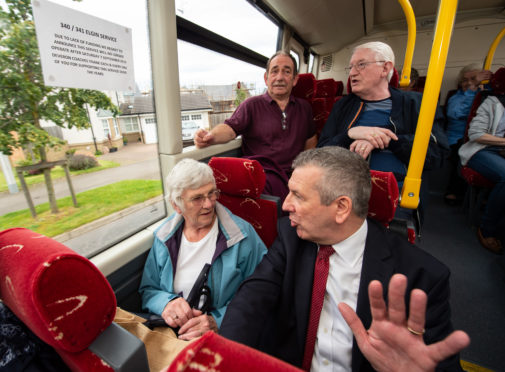 Regular users of a bus route in a Moray town have packed the vehicle in a show of support to try and save the service.
There was standing room only on the 28-seat Deveron Coaches 340 service in Elgin yesterday as residents rallied to try and maintain their link to the town centre, doctor's surgeries, supermarkets and hospital.
The bus also doubles as a meeting place for friends.
Passengers made space for each other while shouting out where one of the coveted seats could be found.
The bus route is due to be axed next month when a funding pot managed by Moray Council – which has been supplied by a housing developer – is due to run dry.
One person described the service as the "friendly bus" and said she made a lot of friends on board since the death of her husband.
Meanwhile a petition of support with more than 430 signatures has been collected by regular passenger Sarah Marsh.
She said: "It's a community of its own. There are a few people on board who have mobility problems. Everyone helps each other and gets to know each other."
New Elgin residents Elizabeth White, Gladys Munro and Helen Logan, who secured the back seats on yesterday's service, have been branded the "three musketeers" by friends they have made on board.
Mrs White said: "We come to town all the time. It's very handy for the doctors too. The drivers are great on it. They are so helpful and very friendly."
Elgin Community Council member Douglas Clark, meanwhile, said: "It's the only bus that links Bishopmill to the hospital and doctors. It's a very important service."
Highlands and Islands MSP David Stewart yesterday joined passengers on the bus, which runs a circular route around the north and south of Elgin.
The operator has said it is willing to continue running the routes – but only if a way was found to make them profitable.
Moray Council has repeatedly stressed it is no longer willing to subsidise bus routes, instead choosing to support its own dial-a-bus service.
Mr Stewart said: "Buses in rural town are absolutely crucial for communication, particularly for the elderly and those with mental health issues.
"It's also about community care though and this is a perfect example of how people have come together around a bus route."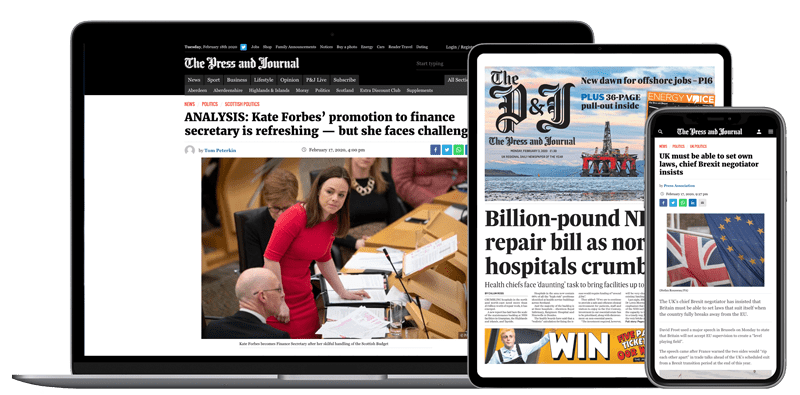 Help support quality local journalism … become a digital subscriber to The Press and Journal
For as little as £5.99 a month you can access all of our content, including Premium articles.
Subscribe