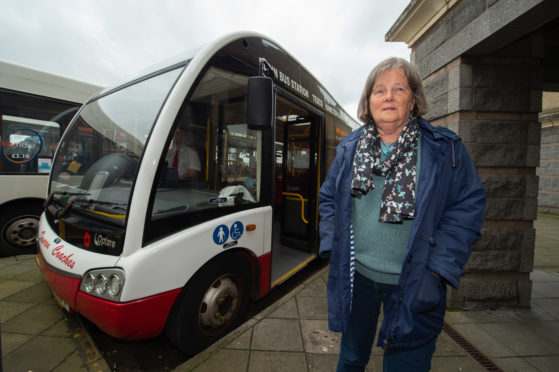 Campaigners fighting to retain a lifeline bus service in a Moray town claim their fears have been ignored after a petition calling for it to be retained was rejected.
The 340 and 341 services in Elgin will be withdrawn tomorrow as a funding pot supplied by the council, after collecting cash from a housing developer, has run dry.
Deveron Coaches says it wants to continue running the circular routes in the north and south of the town but cannot afford to do so without financial support.
Drivers who run the buses face being made redundant unless a way can be found to save the service, which provides connections to the town centre, hospital and GP practices for residents on the outskirts of the growing community.
But a 448-strong petition calling for the routes to be saved with an annual subsidy of £115,000 has been rejected by the local authority due to the full addresses of backers not being included.
Retired librarian Sara Marsh, who organised the campaign, has described regular passengers who meet up on the bus as a "little community" and last night blasted the council's decision.
She said: "We left the petition on the bus so it was a true reflection of the people who use it.
"No old person is going to leave their full name and address on paper that's been left on a public bus.
"The alternative dial-a-bus is only available until 2.30pm during term time, so it's really no use if you have anything on in the afternoon."
Deveron Coaches owner Albert Milne explained he had taken the decision to cancel the 340 and 341 routes with a "heavy heart" – adding that the lack of support would lead to increased congestion in Elgin with residents using cars instead.
Highlands and Islands MSP David Stewart has approached other bus operators to investigate whether they were willing to take on the timetables while continuing to press the council and Scottish Government for cash support.
He said: "My experience on the bus was that this is much more than your ordinary, everyday bus service. This is a community centre on wheels.
"Trying to find a way to get this route reinstated is a very important campaign and one I'm going to continue to fight."
A Moray Council spokeswoman said: "We are not able to accept petitions which do not conform to published guidelines. A guide is publicly available and the criteria within it should be met before being submitted by a petitioner."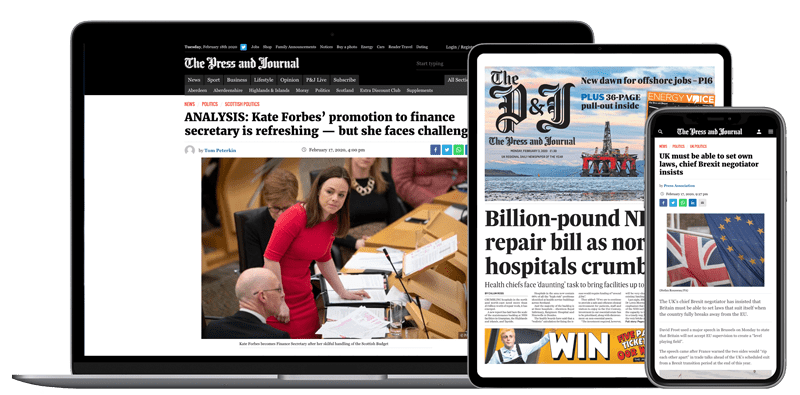 Help support quality local journalism … become a digital subscriber to The Press and Journal
For as little as £5.99 a month you can access all of our content, including Premium articles.
Subscribe