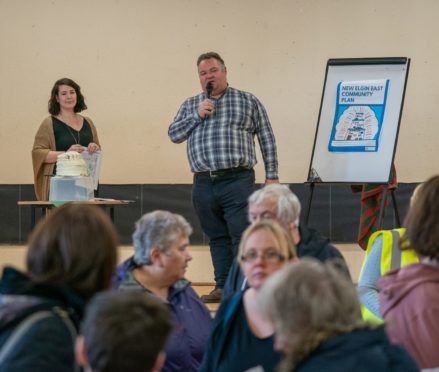 Nearly 500 people gathered at the weekend to take the first steps towards reviving a Moray town's traditional fair.
The event was held in New Elgin on the day a masterplan was launched to spearhead initiatives in the community.
Locals have raised concerns about a decline in the amount of shared experiences in the area and a growing gap between the older and younger generations.
But they are taking direct action and hundreds packed into the New Elgin and Ashgrove Hall on Saturday to consider a blueprint for the community's future.
The fun day had serious intentions and participants were shown plans to create a new garden at the hall together with a proposal for a large summer picnic in the nearby Doocot Park.
The masterplan also suggests serious consideration should be given to the possibility of reviving the local fete.
A group of locals have banded together over the last year to speak to neighbours and attend events to determine what is important to them.
Paul Briggs, who is also a member of Elgin Community Council, said: "Things could be better round here and we need to bring back a bit of community spirit.
"People don't know their neighbours anymore. There is a lot of poverty in the area but in some cases the "have sand the "have-nots" live on the same street.
"A lot of houses are being built in New Elgin so we need to develop a bit of togetherness because things are just going to become more spread out."
Other priorities identified for the community include continuing a project to curb gull populations in the area as well as running initiatives to combat traffic and parking concerns and establishing a social group for older residents to provide advice about accessing services.
The weekend event also included the launch of a movie featuring New Elgin residents sharing their own experiences of days past in the community.
Children also took part in a project looking at how they would persuade aliens to settle in the area if they had just arrived from space.
Graham Leadbitter, chairman of Moray's Community Planning Board, which supported the project, said: "This is not the end of the work.
"The publishing of the plan means public sector agencies are now tasked with realigning their work in the area to help meet the community's aspiration and deliver on these.
"It's also been refreshing to see how many in the community have been involved in this, including many who have never been involved with something like this before."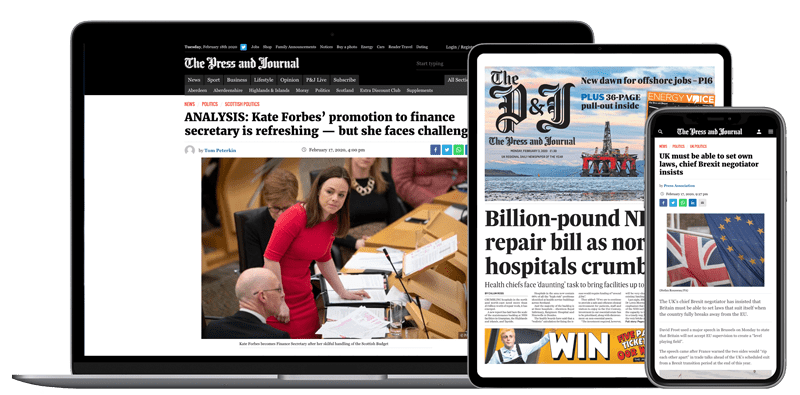 Help support quality local journalism … become a digital subscriber to The Press and Journal
For as little as £5.99 a month you can access all of our content, including Premium articles.
Subscribe