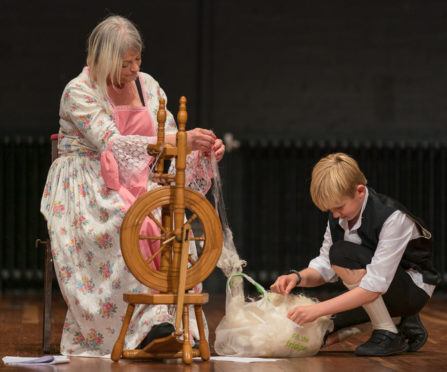 Andrew Anderson rose from sleeping in cathedral ruins more than 250 years ago to funding a multi-million pound legacy that continues to this day, and the north-east man's story will soon be told on the stage.
Mr Anderson spent his childhood years relying on the generosity of Elgin residents for handouts of food and clothes.
His mother, Marjorie, had been turned away from the family home after returning to the town with him as an infant in the 1740s.
Two years earlier she had run off with a man from the Army, who is thought to have been killed in action.
Left with no other option, the new mother and her son set up home in the ruins of Elgin Cathedral with the child sleeping in the remains of a stone font.
However, from such harsh conditions the youngster rose to build the equivalent of a £7.5 million bequest to the town – which led to the creation of Anderson's Care Home, which continues today, and formed the foundations of East End Primary School.
Now the story of Lt General Anderson, who made his fortune during a distinguished Army career, will take to the stage next month to raise money to continue to fund his legacy.
Kate Henderson, who has written the musical production, said: "Local folk gave him and his mother this and that, which led to him being offered a pauper's scholarship at Elgin Grammar School.
"In exchange for his free education he had to work hard, he cleaned the floors and lit the fires but he proved to be a very clever lad."
She added: "He lived on Baker Street in London but he never forgot Elgin. He built a house on the High Street and spent the summer there. He didn't have any family so he left his money to help others."
Lt General Anderson left a £70,000 fortune after his death in 1824 to create a hospital and free school "for the procurement of education and care", which became known as The Elgin Institution for the Support of Old Age and Education of Youth.
Today Anderson's Care Home, which has a statue of the founder outside and is still run by the board of voluntary governors that he demanded, continues to provide care for more than 50 residents.
The General will be performed at Elgin Town Hall on Friday, October 25 and Saturday, October 26. Doors open at 7pm, tickets £12. Proceeds will be donated to Anderson's Care Home.
Tickets can be booked online at www.elgintownhall.co.uk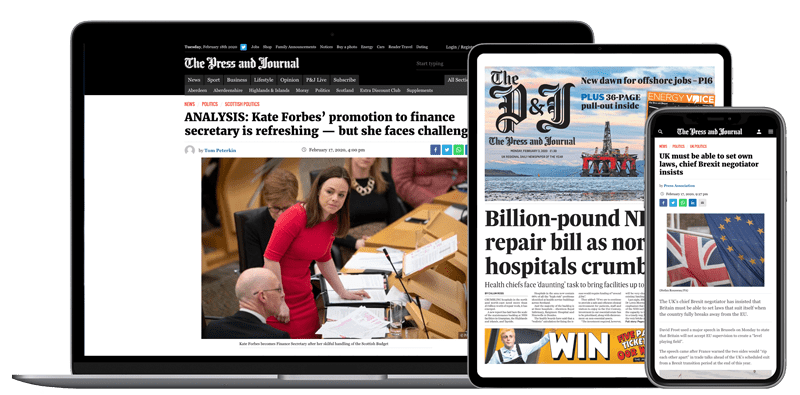 Help support quality local journalism … become a digital subscriber to The Press and Journal
For as little as £5.99 a month you can access all of our content, including Premium articles.
Subscribe