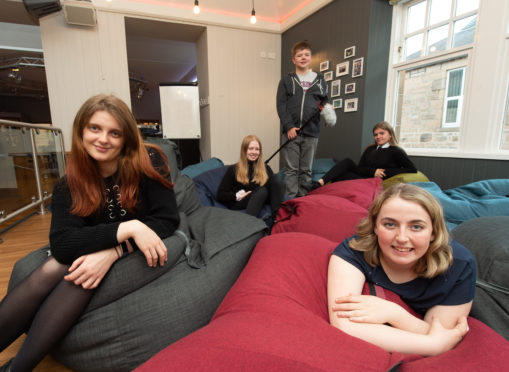 A youth charity in Moray is preparing to come of age at the weekend with a party to celebrate its 21st birthday.
The Elgin Youth Development Group was formed in 1998 with the vision of providing a safe space for the town's secondary school pupils after class.
Now the current teenagers who attend the regular sessions are planning a party with cooking demonstrations and activities featuring former members.
Elgin Academy pupil Lauren Robertson, 15, said: "We have also made some short films with former members to showcase all the emotions of cafe life.
"Who can tell it better than the people who have been here?"
The Elgin Youth Development Group comprises the Elgin Youth Cafe, which runs regular sessions for teenagers through the week, and The Inkwell teaching kitchen and meeting rooms, which help fund the charity.
Marketing officer Emma Smith-Hunter said: "It's completely changed since it opened.
"It's still true to what it was set up for but now includes so much more to let teenagers just be themselves and reach their full potential."
The open day at Elgin Youth Cafe will run on Saturday from noon to 4pm.